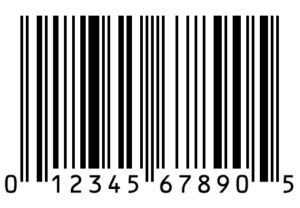 When breaking down the requirements for sellers who wish to enter the vast eCommerce world of the Amazon Marketplace, there is one important factor that in some cases can turn into a barrier to entry: the Universal Product Code (UPC).
Although sellers have always been expected to provide UPC numbers for all the products they intend to either list or sell on the Amazon Marketplace, there was a time when it was easy to get waivers. There was also a time when getting UPC numbers and barcode labels from third-party resellers was a common practice among Amazon merchants, but this has drastically changed since mid-2016.
The Amazon GS1 UPC Issue
Here's the current situation with regard to Amazon and its UPC stance: they must have been issued directly to the product owner by GS1. In essence, GS1 is a global retail consortium that develops and manages the Global Trade Item Number standard, which in the United States happens to be UPC.
In the past, resellers used to obtain blocks of UPC numbers that could be quickly sold to eCommerce merchants at a reasonable price. Amazon sellers preferred dealing with UPC resellers over having to go through GS1, a slower and more expensive process.
Various problems prompted Amazon to insist upon GS1 UPC numbers. First of all, some sellers who never obtained UPC numbers in the first place simply made them up. Another problem was that some resellers recycled UPC numbers. Finally, the most egregious issue was when rogue sellers, oftentimes counterfeiters, would try to pass off an existing UPC under their own brands.
Amazon UPC Enforcement
Crosschecking massive relational databases is something that Amazon can do very well through its Web Services cloud computing division. Amazon now verifies all UPCs entered by third-party sellers against the GS1 databases, which are likely hosted in the AWS elastic cloud platform.
Should Amazon fail to find UPCs in the GS1 database or else detect a mismatch, the product listing will be suppressed, and the seller could risk having the item's Amazon Standard Identification Number permanently deleted.
What Amazon Sellers Should Do
Amazon has made it clear that it will continue to require GS1 UPC numbers on all products sold in the third-party marketplace. In the end, this policy actually works in favor of inventors, manufacturers and exclusive distributors who are introducing new products and generating new ASINs; these are merchants who must now register their businesses and apply for trademark registration so that GS1 can properly assign UPCs.
Sellers should not assume that Amazon and GS1 are working together to protect their UPCs. There is little that GS1 can do to prevent ASIN hijacking, an issue that can get quickly get out of hand and force sellers to abandon their Amazon ventures.
Going through the GS1 process will only get you valid UPCs that you can use to generate ASINs. After paying for these UPCs, other sellers may choose to list against them, which means that they intend to sell your products with or without authorization.
Brandlox: The Surefire Way to Protect Your ASINs
If you generate 10 or more new ASINs, you need to check for suspicious activity with a monitoring service such as Brandlox, which immediately notifies you whenever an unauthorized seller is messing with your Amazon product listings without your permission. After all, you had to go through to acquire your UPCs from GS1, your product catalog deserves the protection that Brandlox provides. Contact us today to learn more about our subscription services.