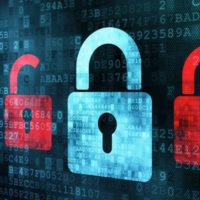 The Amazon Marketplace has a problem: on any given day, thousands of third-party sellers try to capitalize by means of arbitrage by selling products listed by others, but quite a few of them do not feel like playing by the rules. In Amazon's idea of a perfect retail marketplace, the products you list on the marketplace should be freely available for others to sell; after all, more sellers means greater competition and higher transaction volumes, and Amazon gets a cut of each purchase.
Third-party sellers who operate unethically on the Amazon Marketplace are collectively known as hijackers, and they can be separated into three major groups: drop shippers, counterfeiters, and unauthorized sellers. These rogue e-commerce players are estimated to make up as much as one-third of the marketplace, and they are constantly looking for ways to piggyback off your products and make a quick buck. There is only so much that Amazon can do about these third parties; at any rate, the company benefits from every sale made in the marketplace, including unethical transactions.
Amazon hijackers have the unpleasant capability of hurting not only your sales but also your overall brand. Here are four ways you may be able to prevent being targeted by these unpleasant operators:
1.Brand Registry
If you have a standard character mark duly registered with the United States Patent and Trademark Office, you can sign up in Amazon's new Brand Registry program, which accelerates the handling of intellectual property complaints you file with Reseller Central, the marketplace help desk. Brand Registry does not stop unauthorized sellers, but it helps to flush out those who may want to usurp certain elements of your brand.
2.Brand Gating
This is an extension of Brand Registry that can actually place restrictions on the sellers who can access your product listings. Not all items can participate in this program; as of 2017, only a few product categories are allowed, and Amazon may always decide to allow certain sellers, namely those who pay a non-refundable application fee up to $5,000, to sell your products once they become hot sellers. Only third parties that have been classified Top Sellers can be allowed to carry products listed in the Brand Gating database. However, drop shippers have been known to find ways around this restrictions.
3.Manual Sales Monitoring
If you are an Amazon seller with only a few product, you can track sales on your activity page and learn to spot unauthorized sellers on your own. Ideally, you should be doing this a couple of times a day and whenever you check reviews left by shoppers about your products and seller performance. Once you have more than a handful of listed products, this method becomes very difficult to manage as you are also expected to contact unauthorized sellers and demand them to stop selling your products.
4.Real-Time Monitoring Solution
If you have 10 or more products with their unique Amazon Standard Identification Numbers, you need a solution such as Brandlox, which provides real-time notifications of sales activity on a subscription basis. You may also be able to generate formal cease-and-desist letters and conduct test purchases to unmask counterfeiters. Brandlox is clearly the best method listed herein due to its reasonable monthly pricing. Learn more about Brandlox by contacting one of their e-commerce specialists.