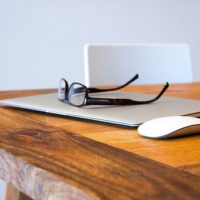 The process of becoming a third-party seller in the Amazon Marketplace can be boiled down to two main steps: getting an application to Seller Central approved and managing products. Getting approved as an Amazon seller involves meeting certain requirements and obtaining permissions to sell items that may fall under restricted categories. Amazon sets product restrictions according to the company's business model; the Amazon Standard Identification Number (ASIN) that is assigned to each product that allows the company to apply these restrictions as needed.
Most sellers who join the marketplace have been lured by the prospect of running an e-commerce shop without any inventory of their own; if a product is already sold on Amazon, a new seller can check its ASIN to see if it is stocked at a Fulfillment by Amazon (FBA) center. This means that all of the logistics will be handled by the e-commerce giant. For sellers who manage their own inventories, finding out that ASINs have already been created allows them to hit the ground running. However, a more attractive business option may bring completely new products into the marketplace.
The Advantage of New ASINs
Quite a few e-commerce success stories have originated in the Amazon Marketplace, a platform considered by many to be the best launchpad for inventors, private label retailers and manufacturers. Amazon thrives on providing a platform of perfect competition; a major business goal for the company is to become the "everything store," and the means to achieve this goal is constantly add new products and new sellers.
Sellers whose Universal Product Codes have not been entered into the marketplace have an edge insofar as not having to compete against other sellers. Inventors or manufacturers who want to give their products wide distribution will find thousands of motivated sellers in the Amazon Marketplace; shortly after a new ASIN is created, third party sellers will find it and evaluate its profit potential.
The Problem With Unprotected ASINs
Not all sellers who bring new products into the Amazon Marketplace will want to leave their ASINs wide open to third parties. Many brand-conscious sellers would bristle at the thought of anyone being able to list their products without proper vetting and approval, and this is exactly what happens when a new ASIN is created.
Amazon's retail philosophy of perfect competition poses a challenge for sellers who want to control their brand and product catalog. As previously mentioned, Amazon can set restrictions on ASINs and lock them down to a single seller if needed; one of the first brands to be granted this status was Nike. Unfortunately, sellers who are not prominent brands will find that locking down their ASINs can be very challenging.
The Amazon Brand Registry and Brand Gating programs offer some level of ASIN protection, but the approval process as of late 2017 resembles a lottery system. Amazon Marketplace sellers who only want to deal with authorized third parties are better off locking down ASINs on their own by using services such as Brandlox.
ASIN protection boils down to monitoring and reporting infringement situations to Amazon seller support; merchants who have introduced 10 or more ASINs to the marketplace should subscribe to Brandlox to receive real-time notifications whenever unauthorized sellers attempt to piggyback on their ASINs.
With Brandlox, sellers can also generate cease-and-desist legal notices to rogue merchants who can subsequently be reported to Amazon seller support. Furthermore, product inventors and manufacturers can also catch counterfeiters with Brandlox's test purchase system, which supports Amazon's commitment to keeping the marketplace free of knockoffs and fake goods. Call us today at 866-848-6072 for more information or ask us a question through our contact form.