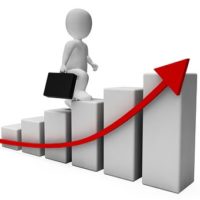 Since 2017, Amazon has been offering its Brand Registry program to sellers who have registered and trademarked their brand. When the program tentatively started in 2015, it was mostly limited to major brands that had insisted on having some sort of protection against counterfeiters and rogue sellers. These days, you can take advantage of Brand Registry as long as your brand has either received a trademark or a confirmation that an application has been received by the United States Patent and Trademark Office.
How Amazon Brand Registry Can Improve Your Sales
Brand Registry is ideal for manufacturers and exclusive distributors who have crafted their own brand. The goal of this program is to offer intellectual property protection to sellers who wish to control their product sales as well as their branding on the third party Amazon Marketplace. For many years, Amazon did very little in terms of brand and product protection; until a few years ago, the marketplace was a wild bazaar criticized by major brands that wanted nothing to do with an online store where dropshippers and counterfeiters flourished.
How Brand Registry Helps to Improve Sales
If you are a brand-conscious seller who wishes to control the online distribution of products that you are introducing to the Amazon Marketplace, you will want to take advantage of Brand Registry. In the short time that this program has been around, registered sellers have reported that their product sales have increased by two percent; furthermore, they are also seeing higher conversion rates because their product pages are effectively locked down.
Brand Registry Versus Real ASIN Protection
The basics of Amazon Brand Registry are fairly simple; you are required to submit proof of brand copyright and trademark along with a list of your exclusive products, the countries where your brand is cleared to sell and distribute, your logo, and your packaging materials.
Getting Brand Registry approval only guarantees intellectual property protection, which means that Amazon's algorithms will be on the lookout for impostors who may want to copy your brand, logo, packaging, or product description. There is a second step called Enhanced Brand Content, which helps to prevent unauthorized sellers from listing your products.
Brand Registry is not perfect. The approval process is often bogged down and the algorithms are not as accurate as you would hope for. Enhanced Brand Content is not guaranteed for everyone, and the most sophisticated unethical sellers always seem to find ways to game the system and bypass protections. The highest e-commerce protection system offered by Amazon is Brand Gating, and it is currently reserved for major luxury brands.
How a Subscription Service Can Help Protect Your Brand
Amazon sellers who need strong brand and product protection should complement Brand Registry with subscription services that provide real-time monitoring of their products on the marketplace. If you have created 10 or more Amazon Standard Identification Numbers for your products, you will need the active ASIN protection that Brandlox can give you.
Brandlox is a subscription service that keeps an eye on all your ASINs. If an unauthorized seller latches on to one of your products before your Brand Registry application is approved, Brandlox will notify you immediately so that you can handle the situation.
Most Amazon sellers will stop listing your products when you ask them to, particularly if they are interested in becoming authorized distributors in the future. Rogue sellers who ignore you can be handled by means of cease-and-desist notices, which are also generated by Brandlox at certain subscription levels. Learn more about Brandlox by contacting us online, email, or call 866-848-6072 today!