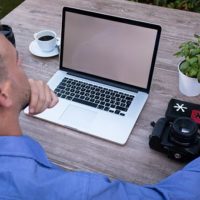 Sellers who list their product on the Amazon Marketplace have the opportunity to increase sales by allowing other sellers to offer their products on their Amazon stores. This can be an enticing prospect for e-commerce entrepreneurs who are introducing new products to the Marketplace; they can be inventors, manufacturers or exclusive distributors who can access an army of sellers who can offer their products.
For sellers who are not interested in branding, the Amazon Marketplace can be a great platform to drive retail sales. An example of this practice would be Chinese manufacturers of affordable Android tablets that do not usually invest in marketing and advertising because they are not familiar with the American market.These sellers can simply register their products so that they are assigned an Amazon Standard Identification Number (ASIN) that other third-party sellers can add to their stores.
Amazon Marketplace sellers can be classified into two main categories: authorized and unauthorized. If you are a retail entrepreneur who cares about branding, you will only want to deal with sellers who will respect your brand, and this means protecting your ASINs with services such as Brandlox.
Understanding the Amazon Marketplace
Quite a few third-party sellers enter the Amazon Marketplace with nothing to sell; they just want to piggyback on products that are selling well with the hope of transforming arbitrage into profits.
When Amazon founder and CEO Jeff Bezos introduced the third-party Marketplace more than a decade ago, he envisioned that his e-commerce company would one day become known as the "everything store." The lofty ambitions of Bezos have mostly become reality; in 2017, more than 400 million items were available to be purchased by Amazon shoppers, and nearly half of these products were offered by Marketplace sellers.
The Amazon Marketplace is the 21st version of a gigantic Persian bazaar. For every item listed for sale on Amazon, there can be dozens of sellers who compete for prominence on the "Buy Box" that appears on the right sidebar of the product page. This retail strategy is practiced at bazaars and flea markets around the world; multiple sellers will offer the same item and will use different techniques such as low prices, discounts, advertising, perks, and marketing to attract buyers.
Jeff Bezos would like nothing more than to see every single ASIN wide open to all third-party sellers as this would naturally create price competition for the benefit of buyers. The problem with this retail philosophy is that it does not fit well within the business needs of sellers who wish to build their brand.
Choosing Authorized Amazon Sellers
Think about an established and respected brand such as Klipsch, the American manufacturer of high-end audio products. This is a company known by its quality products, extended warranties and excellent customer service; as such, Klipsch is very careful about choosing authorized dealers.
On its official website, Klipsch keeps a list unauthorized sellers offering their products on Amazon. As of November 2017, the list featured hundreds of sellers who do not abide by the business practices of the electronics manufacturer. Shoppers who are attracted by the Klipsch brand and its legendary customer service would be disappointed to learn that purchasing from an unauthorized Amazon seller effectively voids all products warranties.
Choosing the right Amazon sellers for your products requires careful vetting; you will have to monitor their selling practices to make sure they are not colluding with your brand. More importantly, you should protect your brand by monitoring your ASINs. If you have introduced 10 or more new products to Amazon, you need to protect them with Brandlox, a service that sends you real-time notifications whenever unauthorized sellers try to list your products without permission. Learn more about Brandlox by contacting one of their e-commerce specialists today.