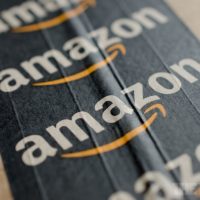 Simply put, Amazon security simply isn't enough to protect your brand and product listings. In the past year, Amazon has made the biggest security updates for products listed on its online venue. The Amazon Brand Registry 2.0, along with its gating process, was released in response to vulnerabilities of the Amazon Standard Identification Number (ASIN).
Every product listed on Amazon is assigned a number in an effort to organize the vast quantities of listings. From the time these numbers were originally assigned, they have been used by counterfeiters, thieves, and those who would pass off others' ideas as their own to gain a profit from products that are not theirs. Amazon now offers the opportunity to register your brand or register yourself as an authorized third-party seller, making it more convenient to identify the rightful product owner. While this is an important step in securing product listings, it only covers a fraction of what it takes to keep a seller's profits and brand integrity intact.
What Else Protects Amazon Listings?
Currently, only one product exists that works specifically with Amazon to secure a seller's profit from his or her product listing is Brandlox.
Brandlox software monitors a product at its ASIN, the area most frequently manipulated to hijack profit from a product's sale. If a product's ASIN is infringed upon by an unauthorized user, Brandlox immediately sends an alert to whatever device you designate. Once the alert is received, the software can be accessed to see every user listed under your product's ASIN. Because of this feature, it is also convenient to track authorized third-party sellers. Unauthorized sellers may constantly use your product's ASIN to receive your profits, despite realizing that you are aware of their illegal activity. If this is the case, Brandlox provides resources to generate a legal Cease and Desist Order and send it to the infringing party.
Immediate Protection and Savings
Brandlox allows users to see immediate benefits of using its security software for Amazon-listed products. If sellers are unsure about whether or not they will receive all of the profits from their sale, Brandlox will allow them to test purchase any of their products to check the payment path. This process can be done as many times as necessary to insure profit security.
Saving money to protect profits from Amazon sales doesn't have to be an expensive process. Brandlox offers packages that start at $29 per month. A free 10-day trial is offered so that anyone with a product listed on Amazon can immediately see the benefit of having this protection. No penalty fee will be assessed for cancelling a package, whether it's during the trial period or at any other time after the purchase. NOTE: Since each package is offered at a monthly rate, a seller doesn't have to worry about a security contract outlasting its Amazon listing.
Final Step in Security
While Amazon should be applauded for taking decisive steps to make its online marketplace safer, the steps should not be viewed as a guaranteed shield against profit loss. Even after Amazon released it's brand registry and gating processes, theft and counterfeiting have continued to occur through ASIN manipulation. Start using Brandlox today and begin receiving the benefits of total security for your Amazon-listed product. For more information e-mail us with any specific questions you might have. To speak to a customer service representative, call 866-882-8484 or contact us online today!