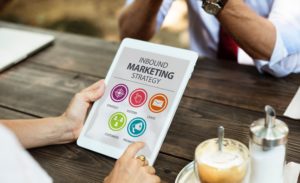 Each item classified by an Amazon Standard Identification Number has the potential of becoming an e-commerce success story for sellers who develop the right strategy.
The sellers who have a better shot at success are those who introduce new and unique ASINs, meaning white label distributors, manufacturers and investors, but they must approach the third-party Amazon Marketplace strategically.
The three fundamental steps to boost the performance of ASINs are: listing accuracy, analytics response and  for security purpose. The following is a closer look at each of these steps.
Accurate and Optimal Product Listings
Sellers who introduce new products to the Amazon Marketplace have the advantage of being able to start with a blank slate. Creating a new ASIN is an opportunity to develop product listings that shoppers will find informative and enticing.
The ASIN creation process starts with the Universal Product Code of each item. Amazon will only accept UPC numbers that match the GS1 databases, and there must be a binding relationship to the seller. What this means is that the GS1 application must establish ownership of the product by means of trademark, copyright or branding.
After creating a new ASIN, it is up to sellers to optimize their product listings, which means making sure that all information pertinent to shoppers is accurate and optimized in a manner that is conducive to the Amazon product search experience. Sellers should think of the Amazon Marketplace as the Google of online retail; as such, their ASINs should be adequately optimized for queries.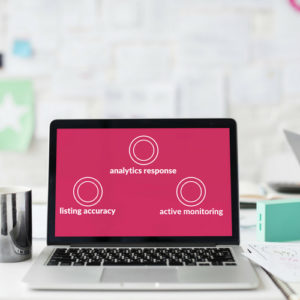 Responding to Analytics
The data collected on the Seller Central dashboard and on e-commerce platforms should be analyzed critically. Traffic and sales reports will reveal trends such as the 80/20, which shows that 20 percent of products are generating 80 percent of revenue.
Another important trend will consist of stragglers that have a low conversion rate; if a product with positive reviews is viewed 100 times and only purchased five times, something could be wrong with the listing.
Looking at analytics and trends as well as the relationships between the two should be the guiding action that results in taking measures to improve ASIN visibility and conversion rates.
Active Monitoring and ASIN Protection
Amazon sellers must never forget that the third-party marketplace is filled with dishonest competitors that will use every trick in their wicked books to take advantage of existing ASINs. Counterfeiters, dropshippers and unauthorized sellers can prove devastating for sellers who wish to make Amazon their primary e-commerce channel.
Sellers who have created 10 or more ASINs are the most vulnerable to counterfeiters and unauthorized sellers. ASIN hijacking is a problem that Amazon has not been able to completely curtail even with programs such as Brand Registry and Brand Gating.
Keep a close eye on your ASINs
Active ASIN monitoring is the best protection against unauthorized sellers and other Amazon outlaws. Thanks to subscription services such as Brandlox, sellers can be informed about ASIN hijacking attempts the moment they occur.
Once the rogue merchant is identified, Brandlox subscribers can generate cease-and-desist legal notices, keep a digital trail of suspicious activities, and conduct test purchases to beat counterfeiters at their own game.
Over the last few months, Amazon Seller Support and its legal department have gotten better at helping sellers deal with rogue merchants, but they tend to be more responsive when they are provided with evidence of irregularities, which is exactly what Brandlox offers to subscribers.
To learn about Brandlox and the protection it provides to Amazon sellers, contact one of our e-commerce sellers at (866) 848-6072 to formulate a security strategy for the ASINs you created.