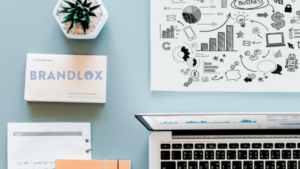 On July 18, just a couple of days after being named the wealthiest person in modern history, Amazon founder and CEO Jeff Bezos issued a press statement announcing the preliminary results of Amazon Prime Day, a 24-hour shopping event that is drawing comparisons to Black Friday and Cyber Monday.
During Amazon Prime Day, shoppers looking for online deals ended up purchasing more than 100 million items. According to Bezos, this Prime Day was the most successful in the history of the company. Analysts estimated that the online retail giant would generate more than $3 billion in revenue from this event alone.
Of all the things you should know before you start selling products online, the most important is underscored by the aforementioned success of Prime Day, Amazon should be your primary sales channel. Once you realize the dominance of this store in the e-commerce world, it will be easier to understand the following aspects of selling products online.
1. Amazon is the Future of E-commerce
You need to pay attention to Amazon because it seems that nothing can stop this retail behemoth. There was a time when Amazon used to observe and adopt retail trends, but things have changed and now everyone needs to follow the way Amazon shapes the e-commerce landscape.
2. The Amazon Marketplace is Highly Competitive
There are two Amazon Marketplace tiers: first-party and third-party. The first-party tier is where you will find Amazon-branded electronics such as the Fire tablets, Echo smart speakers and many of the products offered to Prime customers.
The third-party (3P) tier is where you are more likely to start as an independent seller. It is at least three times larger than the first-party tier and it is extremely competitive. With millions of dollars sold each week on the 3P tier, things can get very competitive among independent sellers, and Amazon is a main driver of this competition with features such as similar product, recommended items and the Buy Box.
3. Amazon Has Changed the Web Store Concept
If you have experience managing your own e-commerce store, you will likely notice that Amazon has changed the way we shop online. You will have to adjust to the retail philosophy of product discovery, whereby Amazon essentially becomes the Google of online shopping. If you built a brand outside of Amazon, prospective shoppers will input your brand's name into their search queries. Otherwise they will discover your products by means of browsing, but very rarely will they launch the Amazon mobile app or visit the website expecting to run into an eBay-style store.
4. You Do Not Own Amazon Product Listings
The Amazon Standard Identification Number (ASIN) is part of an electronic record that holds valuable e-commerce information about all items sold on the 1P and 3P marketplaces as well as many Whole Foods products.
You will have to create ASINs if you are a manufacturer or exclusive distributor with new products in the Amazon Marketplace, but these ASINs will always belong to Amazon Inc, and the company will retain ultimate control over product listings.
5. ASIN Hijacking is a Real Problem
The business of selling products online is not free from the risks typically associated with the retail sector. ASIN hijacking is a major problem that Amazon Marketplace will often run into, particularly those who introduce 10 or more new products that start selling well; this is what causes most of the retail fraud and counterfeiting issues on Amazon.
The best protection against ASIN hijacking is through online loss prevention services such as Brandlox, which keep a constant eye on your products and alert you when suspicious activity is detected. To learn more about Brandlox and its ASIN protection features, get in touch with one of our e-commerce consultants. Call 1-866-848-6072.