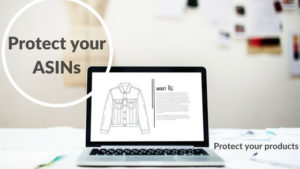 The year 2018 has been pretty active with headlines related to various instances of fraud on the Amazon Marketplace. In early June, a couple from Indiana was sentenced to six years in federal prison for their role in a consumer electronics return scam estimated to have caused more than a million in losses. Two weeks later, thousands of third-party sellers were kicked out of Amazon UK for running a fraudulent scheme involving the European value-added tax.
Although return fraud and VAT scams take place very often in the Amazon Marketplace, these situations are not as rampant as the fraudulent tactics applied by rogue sellers against Amazon Standard Identification Numbers.
There are different kinds of ASIN fraud, some of the most common involve taking over product listings that are performing well in terms of sales. Once the ASIN has been hijacked, counterfeiters and scammers may take over.
How ASIN Fraud Works
Amazon fraudsters will hijack ASINs for the purpose of intercepting purchase orders from unsuspecting shoppers, and they do this by using various tools to identify top-performing ASINS. Most e-commerce platforms and quite a few websites connect to the Amazon API to provide this information.
Once rogue sellers find ASINs to hijack, they can apply various malicious strategies to "own the Buy Box" and take over the product listings. They may start by purchasing one item to sell as "Used, Like New" or they may use a few fake accounts to purchase a substantial quantity to list. The more daring ASIN hijackers are counterfeiters who simply offer fakes at lower prices.
ASIN Fraud Strategies
A clever strategy that has emerged in recent years is applied by rogue sellers who create dozens of shopper accounts. They will purchase enough items to create an inventory while at the same time posting rave reviews and boosting the seller rating of their targets.
If the targeted ASINs are being shipped from a Fulfillment by Amazon center, the boldest scammers will list the item as their own and even ship the acquired inventory to the FBA center; this will give them time to negotiate with counterfeiters, many of them based in China, and place an order to manufacture knockoff products.
Monitoring ASINs with Brandlox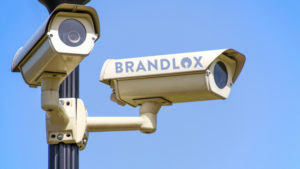 ASIN fraud is often perpetrated against independent sellers who are new to the third-party Amazon Marketplace. Scammers used to go after major brands, but they have changed their strategy in recent years because Amazon now gives major brands custom tools to lock down their ASINs.
Amazon sellers who have generated 10 or more new ASINs for their exclusive products can avoid ASIN fraud with a Brandlox subscription. Brandlox is an e-commerce service that keeps an eye on ASINs and sends instant notifications whenever unauthorized sellers choose to list products without prior approval.
Listing ASINs without permission is often a sign that fraudsters are plying their illegal trade. Many Amazon sellers do not realize that their ASINs are being hijacked until scammers have already shipped their illicit inventory to FBA centers, thus taking control over the product listings.
In some cases, new sellers interested in becoming product distributors will get ahead of themselves and list ASINs without permission; these sellers will usually stop listing items upon being contacted.
When sellers do not comply, Brandlox can generate and track cease and desist legal notices. When ASIN fraud involves counterfeit products, Brandlox can even generate a test purchase to trap the rogue sellers so that the Amazon legal department can take action.
Learn more about stopping ASIN fraud and protecting your Amazon inventory by contacting Brandlox today.