In 2018, online retail giant Amazon has been enjoying one of its best years in terms of sales revenue, business growth and expansion. Not only has Amazon expanded its online marketplace but also its burgeoning brick-and-mortar presence with the Amazon Go prototype convenience stores and the transformation of the Whole Foods supermarket chain. There's also the new Amazon Flex program, which expands the product delivery capacity of the company by hiring independent contractors on a casual basis.
Despite all the positive Amazon news stories this year, the company is still besieged by the scourge of counterfeiters and unauthorized sellers masquerading as independent merchants on the third-party marketplace.
In the United Kingdom, for example, the Electrical Safety First non-profit consumer advocacy organization warns that one in three British online shoppers have unknowingly purchased counterfeit electrical product, a dangerous situation reported by The Guardian earlier this year.
Protecting Your ASINs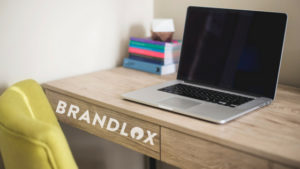 While Amazon has made some headway with regard to improving security for independent sellers, there is only so much that the company can do without compromising the open nature of its third-party marketplace.
As an independent seller, the best method to protect against counterfeiters and unauthorized sellers these days is to keep a close eye on all the Amazon Standard Identification Numbers assigned to your products.
If you have generated 10 or more ASINs for unique items that you intend to sell as a manufacturer or exclusive distributor, protecting your ASINs is a must, and the best way to accomplish this is with a Brandlox subscription.
How Brandlox Works
By consistently monitoring your ASINs around the clock, Brandlox will promptly notify you the moment an unauthorized seller starts listing one of your products. Sometimes this happens when a seller who has purchased one item from you wants to sell it on a "used, like new" basis, which you are expected to allow.
In many other cases, however, listing your ASINs without approval could be the first signal that a rogue seller is trying to hijack your product listings for the purpose of misleading shoppers with counterfeits or replacement items.
A Brandlox subscription automates the ASIN tracking and monitoring process so that you can focus on positioning your products, managing your inventory and fulfilling purchase orders.
Additional Brandlox Tools for Your Amazon Business
Aside from the email and dashboard notifications that you can choose to receive on your desktop, laptop, tablet, or smartphone, Brandlox also offers e-commerce tools to help you deal with the most problematic unauthorized sellers.
Depending on the Brandlox subscription level you select, you will have access to a tool that allows you to generate and send cease-and-desist legal notices to sellers who insist on listing your products without approval. Brandlox also tracks these letters so that you can generate a report for Amazon Seller Support representatives who have the option of taking action against the unethical sellers.
If you suspect counterfeiting actions by other Amazon sellers, you can use the Brandlox test purchase tool to set up an e-commerce trap. Armed with this evidence, you can report the counterfeiter to Seller Support and the Amazon legal department so that appropriate action, which often involves kicking offenders out of the third-party marketplace, can be taken.
The integrity of your ASINs will determine the success of your brand and your business on the Amazon Marketplace; for this reason, you should strongly consider the e-commerce protection that Brandlox provides. Learn more about this subscription service by contacting our office today.