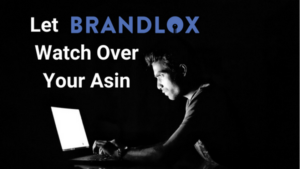 While there is no doubt that e-commerce technology is clearly the future of the retail sector, information security specialists are concerned about certain patterns of cybercrime emerging in recent years.
According to two major providers of digital payment solutions, the year 2017 was problematic in terms of e-commerce security issues. Fraudulent payment transactions grew by more than 45 percent on an annual basis, and the losses were estimated to be around $57.8 billion for the year.
As an e-commerce entrepreneur, you need to be familiar with the security measures available to you in 2018. Here are some you should implement when applicable:
Secure Socket Layer
The SSL protocol is a must for all e-commerce operations. In essence, this protocol provides connection integrity, encryption and authentication. If you operate your own web store, you should get SSL certificates for the benefit of your shoppers; on the Amazon Marketplace, this is provided for you on a platform basis.
Payment Card Industry Data Security Compliance
PCI standards are required in all e-commerce transactions. When you integrate online shopping cart and checkout transactions, these standards are provided through a merchant service and payment processing agreement, which are all included for Amazon independent sellers.
Network Security Standards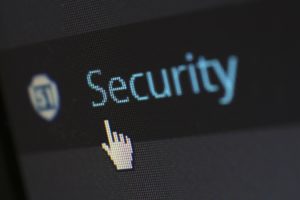 These security measures should be in place for all users who connect to the internet for any reason. In the case of e-commerce security, the bar is set much higher. Whether you run a home office network or simply connect to your Amazon Seller Central account from your smartphone, you should make sure that the following measures are in place:
Firewall: This is a hard requirement if you use a Windows computer. In the case of Linux and Android operating systems, firewalls are not as useful as they are for Windows, but you may want to install them if you are dealing with e-commerce operations. On Chrome OS, firewalls are enabled by default.
Antivirus: Similar to firewalls, a reputable internet security suite is a hard requirement for Windows device. You may hear that antivirus software is superfluous for Linux and Android operating systems, but you should install it as long as you are running an e-commerce business.
Wireless security protocols: Since January 2018, the Wi-Fi Alliance has addressed security issues with the WPA2 protocol with the release of WPA3. As an e-commerce entrepreneur, you may want to start upgrading to routers and other devices that support the new WPA3 protocol.
Database security systems: If you run a database that stores customer information, you must carefully implement all the measures above and check all the permissions and privileges of the database on your device. Additionally, you should check for encryption standards and make sure that the encryption key is not kept on an unprotected file in your system.
Password Security
In 2018, online retail entrepreneurs should make use of password utilities such as vaults to keep their credentials safe. If you can implement advanced login measures such as two-factor authentication (2FA), biometrics scanners or Yubikey USB devices, even better.
ASIN Monitoring
This is a must for Amazon sellers who manage 10 or more unique products that required generation of new and unique Amazon Standard Identification Numbers. The goal of monitoring ASINs is to prevent rogue sellers and counterfeiters from hijacking your listings. Cloud-based services such as Brandlox keep a constant watch over your ASINs and alert you about suspicious activity.
To learn more about the e-commerce security you need to protect your Amazon product listings and inventory, get in touch with a Brandlox consultant or call us at (866) 848 -6072.