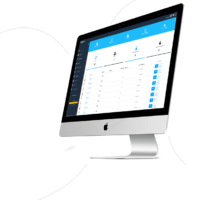 As the Amazon Marketplace continues to develop its ambitious plans to become the most dominant force of the online retail industry, major brands and sellers are learning the hard way about certain problems that Amazon may not be prepared or even willing to deal with. These issues can be prevented with a solution such as Brandlox, which alerts sellers to being conducted on the  Marketplace.
The Growing Pains of the Amazon Marketplace
To understand some of the problems that sellers are facing on the Amazon Marketplace, it helps to review an investigative report filed by Eugene Kim of CNBC in early September; the report told the story of an Amazon merchant who was kicked off the Marketplace due to a fake letter from a bogus law firm claiming to represent a client whose products were being counterfeited and illicitly sold. Amazon took action based on the letter and without vetting the phony law firm, which was likely made up by a malicious competitor.
A few days before the aforementioned CNBC report was aired, electronics giant Canon issued a press release that mentioned a cease-and-desist letter that the company filed against an Amazon Marketplace seller who had infringed upon one of their patents; such examples of counterfeit products are rampant on the Marketplace, but an even more pervasive problem is being caused by unauthorized sellers. In 2016, an episode of Planet Money, a program that airs on National Public Radio, told the story of an Amazon seller who was harshly introduced to the world of dropshipping.
The NPR story dealt with a small business owner and inventor who used the Marketplace order fulfillment centers to sell a novelty cat toy. The merchant noticed that he was getting refund requests from customers who had paid more for his product than the listed price on Amazon; these were orders the owner had not recalled taking. It so happened that the cat toy had gotten so popular that it had attracted the attention of dropshippers, unauthorized sellers who surreptitiously game the system to sell products at higher prices so that they can pocket the difference on an arbitrage basis.
The Problem With Amazon's Explosive Growth
Amazon would like to see a Marketplace where customers can find the lowest prices that result from a very competitive environment. When sellers competing against each other to sell the same products, Amazon correctly assumes that customers will benefit. The problem with this principle of microeconomics is that it does not take into account branding, which is a key factor of business success.
There is little evidence that Amazon wishes to deal with unauthorized sellers and dropshippers since they will boost overall sales. The Amazon Brand Registry feature offers a slight method of protection that is not effective for sellers who list more than 10 products tagged with unique Amazon Standard Identification Numbers (ASINs).
If you are a merchant who is interested in protecting your brand, you only want to deal with sellers whom you feel confident will handle your products according to your rules. Additionally, you want to make sure you are not falling prey to slippery dropshippers who are willing to dilute your brand for pennies on the dollar. What your business needs in this regard are Brandlox, a real-time monitoring and notification systems that alert you when unauthorized sellers are trying to piggyback on your products.
Depending on the Brandlox subscription level you choose, you may also generate cease-and-desist legal notices such as the one Canon sent to counterfeiters. To learn more about the advantages of Brandlox, contact a retail security professional today.