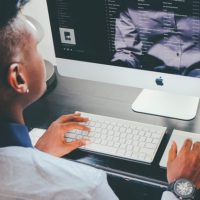 In October 2017, a few third-party sellers on the Amazon Marketplace were surprised to learn that the e-commerce giant was offering their products at lower prices. Sellers found out about this move when they looked at their product pages and noticed that the price had been crossed out and a "discount provided by Amazon" message was displayed underneath.
Sellers also noticed that their sales were not affected by this discount. Amazon gave the discount to buyers but made it up to sellers. Although the discount certainly boosted sales, some third-party sellers were concerned that Amazon had effectively violated the minimum advertised price (MAP) policy.
The Problem with Map Violations
MAP violations are usually perpetrated by unauthorized sellers. In essence, MAP agreements are used to encourage fair competition, keep margins optimal and protect brands from underpricing and other devaluing practices. When prices are consistent, consumers understand the true value of the products they purchase.
The problem with MAP violations is that consumers get the wrong idea about the product; they may think that the full price is no longer justified and that the product is not as valuable as it used to be.
Understanding Amazon's Pricing Philosophy
There was a time when retail giant Walmart was hailed as the king of discount pricing strategies. Market analysts believed that no other company would ever be able to compete against the retail empire built by Sam Walton; over the last few years, however, Amazon has found quite a few ways to steal Walmart's thunder.
What makes millions of consumers turn to Amazon month after month? Although the overall shopping experience on Amazon is constantly improving, buyers tend to be attracted to low pricing. Amazon is a true pioneer in terms of low prices; when company executives realized that e-commerce rivals such as eBay, Overstock, and Half.com were becoming known as low price leaders, a decision was made to make deep discounts a prominent feature within Amazon.
Understanding Amazon's Pricing Origin
In the beginning, Amazon relied on its own cash and resources to bring down prices; the strategy was to acquire as much inventory as possible and to apply generous discounts for the purpose of encouraging shoppers to purchase multiple items.
The third-party marketplace gives Amazon another opportunity to be a market leader in terms of low prices. Amazon likes the idea of multiple sellers offering the same items because it encourages price competition to the benefit of shoppers; however, the company encourages sellers to implement and follow MAP policies. Product listings that violate MAP policies can be removed if the seller notifies Amazon and presents proof.
Preventing MAP Violations
Sellers who believe that their brands must be protected should make an effort to prevent MAP violations on the Amazon. Just about all cases involving a breach of MAP policies are caused by unauthorized sellers; for this reason, the best way to prevent MAP violations is to keep unauthorized sellers in check, and the best method is by constant monitoring.
With e-commerce services such as Brandlox, Amazon sellers who have 10 or more products listed on the marketplace can receive real-time notifications of their sales activity. Sellers can see if an unauthorized seller is listing their products, and they can also see if the sales price is in compliance with the MAP agreement.
If a seller who has been authorized commits a MAP violation and refuses to comply, the sales activity information provided by Brandlox can be used to notify Amazon and request removal of the listing.
What Else Does Brandlox Offer?
Other Brandlox features include generating Cease-and-Desist letters to unauthorized sellers and conducting test purchases to flush out counterfeiters. For more information about the Brandlox advantage, contact one of our e-commerce specialists today by calling 866-848-6072.