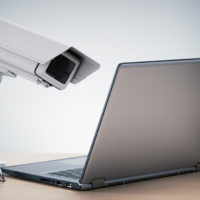 Selling your products on Amazon can be a profitable and fulfilling way to run a business independently, on your own schedule, and as your own boss.  Selling on Amazon can be one of the quickest and most cost-effective ways to build recognition for your brand; brick and mortar stores have largely become an artifact of the 20th Century.
Beware of Hijackers
But as many Amazon sellers have experienced, counterfeiters and unauthorized sellers are rampant, and will often attempt to hijack your brand's listing (ASIN) in order to reap the profits of your hard work for themselves.  These sellers may be hocking a knockoff product and using your brand's recognition and consumer reviews in order to boost their sales.  This, of course, directly leads to a reduction in your own sales.  To make matters worse, purchasers of the knockoff product may leave negative reviews on your brand's ASIN after receiving a product they believe to be your brand.
What Can You Do to Protect Yourself?
Luckily, there are a number of steps you can take to protect your business and your brand on Amazon.  First and foremost, you should constantly monitor your listings to ensure you know when counterfeiters and unauthorized sellers are attempting to piggyback on your brand's listings.  The Brandlox™ brand- and ASIN-monitoring software system is the easiest and most effective way to monitor dozens, hundreds, or even thousands of listings with relative ease.
The Importance of a Trademark Registration
If you have not already registered your trademark with the United States Patent and Trademark Office, you should do so.  A trademark registration puts the entire world on notice that you are the owner of the brand, and no unauthorized sellers—such as those who post their products on your brand's ASIN—should be using your registered trademark to sell their products.
After registering your trademark and monitoring your listings to determine which unscrupulous sellers are stealing your brand's sales, you will likely need to take action in order to remove those sellers.  Contacting the offending sellers with a sternly-worded "cease and desist" letter can often be effective.  For the sellers who remain on your brand's ASINs, you may also need to file a complaint with Amazon proving that you are the registered owner of the brand and the unauthorized sellers are in violation of your intellectual property rights.
How Brandlox™ Helps
The Brandlox™ brand-protection system is also the most convenient method to take these steps in protecting your brand on Amazon.  Brandlox™ enables you to easily contact the unauthorized or counterfeiting sellers with attorney-crafted "cease and desist" letters.  Brandlox™ also walks you through and keeps track of the process of submitting a formal complaint to Amazon.
Dealing with underhanded sellers on Amazon doesn't need to be a burden.  By having a brand-protection system in place, you can set aside the worries of these vultures stealing your sales.  Instead you can get back to focusing on building your brand recognition and growing your business.
Start with a 10-day trial, and then sign up with one of our Starter packages beginning at $29 a month. If you have any questions, contact a Brandlox™ customer service representative at 866-882-8484, or contact us online today!