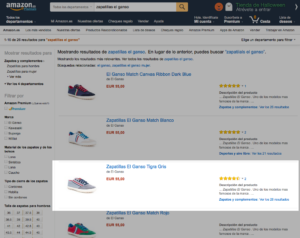 When third-party sellers add new products into the Amazon Marketplace, they should not assume that they hold ownership to the pages or listings created within the massive product catalog that Amazon has been building over the years. Amazon sellers who keep their own inventories certainly own their product stock, but they do not own the listings they create or the Amazon Standard Identification Numbers (ASIN) generated with each new product page; these digital assets are the property of Amazon, Inc.
Sellers who believe that they are deleting products from their accounts are simply removing themselves as merchants. This means that they are leaving the door open to other sellers who may wish to list against the product. With this in mind, ASINs cannot generally be deactivated by sellers, only Amazon can do that. However, there are some exceptions. Major footwear brands such as Nike and Vans, for example, have entered into special agreements with Amazon to offer their products after years of ignoring this retail platform due to valid concerns about counterfeiting, and thus they may be able to manage their ASINs to a greater extent than many third-party sellers.
If you discover that your ASINs have been deactivated, you can be sure that Amazon has taken action. Here are the three most common reasons why Amazon may freeze your ASINs:
1. Your ASIN Was a Duplicate
Let's say you came across a lot of Spalding Official NBA Game Basketball that you know you can sell at profit for less than $100. If you somehow miss the existing ASIN for this basketball, which is B00R1WDA0M and managed to create a new product page by entering random values in some of the data entry fields, there is a chance that a new ASIN will be provisionally assigned. However, it may not take long for Amazon to check the GS1 UPC database to determine that you have created a duplicate. In this case, the ASIN may appear to be deactivated before it is completely deleted.
2.Your UPC Number Or Product Listing Has Been Disqualified
Some sellers may run into issues related to the UPC numbers they obtained for their products. When the UPC string is 12 characters long, entering a 0 as the initial digit may allow the product entry process to go through. If the UPC string is longer than 13 digits, the last one might have to be omitted. In some cases, Amazon may not accept the UPC because it does not match the GS1 database, and this situation has been occurring to merchants whose UPC numbers were purchased from a reseller. Additionally, some of the product criteria entered may be causing issues with the ASIN; for example, the condition of the product is contradicted by the description. These are all matters that can disqualify a product, but they can be resolved.
3.Your ASIN Has Been Merged or Suppressed
In addition to diligently trimming its catalog by eliminating thousands of duplicate ASINs, Amazon has also created algorithms that look for products that should be merged with other ASINs because the company has determined them to be child items. In this case, Amazon will suppress the ASIN you created, merge the item to a parent and eventually delete part of the product page.
With regard to merged ASINs, there is an additional reason why this may happen: counterfeiters and unauthorized sellers will often find ways to merge items, even if they do not really exist, to "win the Buy Box" as they piggyback off the unique ASINs you have created, and this usually starts with a rogue seller listing your ASINs without approval. With Brandlox, you are immediately notified when an unauthorized seller lists against your products, thus prompting you to check the integrity of your ASINs and notifying Amazon if needed.
Learn more about Brandlox and ASIN protection today. Call 866-848-6072.