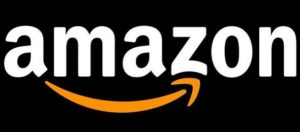 The highly competitive nature of the third-party Amazon Marketplace prompts sellers to seek various strategies to increase their sales volume. Basic retail strategies such as inventory management, accurate product descriptions, and great customer service are always welcome by shoppers, but they will only carry sellers so far in the marketplace. Dominating the "Buy Box," applying SEO tactics, and identifying sales opportunities are examples of strategies that can be more effective in terms of giving Amazon sellers an edge in the marketplace.
Another strategy that can be very effective for individual sellers, as well as brands, is known as piggybacking, a term Amazon refers to as choosing an existing item to sell. In essence, piggybacking consists of selecting a product listed on Amazon's extensive catalog, noting its Amazon Standard Identification Number (ASIN), and start selling it. ASIN piggybacking can be accomplished in various ways. When done correctly, it can significantly increase earning potential, but it can also create ethical issues when done incorrectly.
Understanding ASIN Piggybacking
Amazon welcomes a great pool of sellers, but the ideal situation for the retail giant is to position its third-party marketplace as the ultimate e-commerce platform for reselling. Let's say a merchant has a solid track record of selling toys and novelty items; a good item for the seller could be the Exploding Kittens card game, which is an Amazon bestseller with more than 7,000 positive customer reviews and a rating of 4.5 stars. The ASIN for this game is B010TQY7A8; if the seller feels that this is something he or she could profit from, he or she could contact the listed manufacturer or distributor and inquire about buying wholesale.
If there is a good profit margin to be made after shipping, the seller in our example could proceed to piggyback on that particular ASIN as a reseller as long as he or she is authorized to do so.
The ASIN Piggybacking Advantage
At first glance, ASIN piggybacking may seem like a win-win situation since it enables sellers to get up and run a business without any initial inventory while boosting overall sales and brand visibility for product manufacturers. Naturally, increased sales and competition between merchants is also good for Amazon. These are factors that result in greater sales volume.
Looking deeper into this practice reveals that ASIN piggybacking is often used by "black hat" Amazon sellers who intend to mislead shoppers by means of offering knockoffs, look-alike items, or counterfeit products. There may also be rogue sellers who wish to piggyback on certain ASINs for the purpose of undermining rival brands by dumping products at lower prices. When this happens, the ulterior motives tend to be very damaging.
Unethical ASIN piggybacking is known as ASIN hijacking. Amazon has a couple of programs in place to prevent this situation. Nonetheless, the best method to protect against ASIN hijacking is to actively monitor Amazon sales activity with an e-commerce solution such as Brandlox. If you have introduced 10 or more new ASINs to the Amazon Marketplace, you will need to protect them against hijackers. Learn more about Brandlox and how a subscription can help you manage your Amazon selling business; call us at (866) 848-6072.