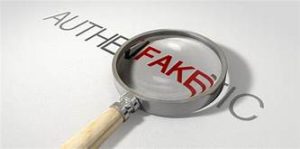 Over the last few years, quite a few headlines have been published about the so-called Amazon "gray market" and the threat it represents to independent sellers. The gray market is where counterfeiters and unauthorized sellers thrive, and it is estimated that it makes up more than a third of the third-party Amazon Marketplace.
Until now, the name of Amazon's founder and CEO has not been mentioned too much in relation to the gray market. However, this finally changed in March 2018 when the inventor of a mounting bracket for headphones approached the right news media outlets with his story about being targeted by an overseas counterfeiter. It so happens that this inventor is also an Amazon shareholder, and he quoted Jeff Bezos as he voiced his frustrations to publications such as CNET, TechCrunch and Fortune, which are known to closely follow Amazon as well as other ventures managed by Bezos.
ASIN Hijacking in the News
The aforementioned story of the Amazon seller and shareholder targeted by a counterfeiter will sound too familiar to a few sellers. An entrepreneur introduces a product that requires a new Amazon Standard Identification Number (ASIN) to be generated. After a period of brisk sales, a few and unexpected negative reviews suddenly appear, followed by complaints and a sharp drop in sales.
ASIN hijacking is something that Amazon has been unable to fully curtail, and this has a lot to do with the open nature of the third-party marketplace. The mounting bracket inventor did not realize that his sole ASIN had been hijacked until he had already lost thousands of dollars in sales.
Getting Quick Resolution from Amazon
It did not take long for Amazon Seller Support to rectify the situation after CNET published the inventor's story, and this is not surprising since the article mentioned a letter to shareholders written by Bezos earlier this year.
Amazon sellers who are not shareholders or who are not connected with major tech news websites will probably think that resolution may not come as quickly for them. However, the cat has been out of the bag for quite some time! All that Seller Support needs to permanently ban counterfeiters and insidious rogue sellers are evidence of their nefarious actions.
The Importance of Early Detection
ASIN hijacking is bound to happen even with programs such as Brand Registry and Brand Gating. The key to dealing with unauthorized sellers and counterfeiters is to catch them early and provide a digital trail to Amazon Seller Support.
For the inventor who called out Jeff Bezos with his complaint, catching the counterfeiter was easy because he only has one ASIN. Sellers who introduce 10 or more new ASINs cannot be expected to immediately catch rogue sellers just by glancing at their dashboards.
Brandlox, a New Type of Online Product Protection Service
With Brandlox, a cloud service that can be accessed on a subscription basis, sellers who have 10 or more ASINs can rest assured that they will be notified at once when an unauthorized seller tried to latch on to their product listings.
The best part about Brandlox is that it offers tools to engage rogue sellers while creating a digital trail of evidence for Amazon Seller Support representatives. Sellers can generate cease-and-desist notices and can also conduct test purchases for the purpose of proving unauthorized or counterfeit sales.
Brandlox works like an online loss prevention system for Amazon sellers. To learn more about how Brandlox can help you thrive in the Amazon Marketplace, contact one of our e-commerce consultants.