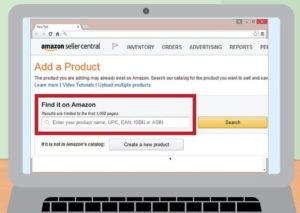 If we think about the Amazon Marketplace as a living organism, ASINs can be considered to be red blood cells, and all the information contained in a product listing would be genetic code.
To succeed as an Amazon seller, you must understand the role ASINs play from an e-commerce point of view. To this effect, it helps to learn a little about the history of this code and how it aligns with the expansive vision of founder and CEO Jeff Bezos.
The Search for an Information Standard
Booksellers tend to be passionate about the worlds of publishing and literature, but this was not the case for Jeff Bezos. In Brad Stone's book "The Everything Store: Jeff Bezos and the Age of Amazon," author Brad Stone explains that Bezos was not really passionate about selling books online when he started his e-commerce venture. He was drawn to all the information that could be transmitted, analyzed and managed with each retail transaction.
Bezos was impressed with the International Standard Book Number (ISBN). He was specifically interested in the metadata captured by publishers and sent to distributors with an ISBN. Being able to display this information online was a strong contributor to the early success and growth of Amazon. Bezos would later adopt some characteristics of the ISBN format to create the Amazon Standard Identification Number so that he could expand into video games, CDs and DVDs. As a throwback to Amazon's ISBN days, the company still uses these codes as book ASINs. For example, the ASIN of the aforementioned book is 0316219282, the same as its ISBN.
As a business analyst, Bezos had a vision of a retail information standard that could be more comprehensive than the Universal Product Code (UPC). With more than 410 million active ASINs as of late 2016, Amazon is home to the world's most extensive product catalog.
How to Create New ASINs
Unless you are an author or book publisher who chooses Amazon Kindle as the initial release platform, you will have to provide Global Trade Identification Numbers for the products you intend to sell; in North America, this means UPC numbers.
Without exception, inventors, manufacturers and white label distributors must obtain UPC numbers from GS1US.org prior to listing their products on the third-party Amazon Marketplace. Prior to spending on UPCs from GS1, you should have already registered your business, obtained a tax identification number and filed for trademark registration if you intend to manage your brand.
Once you are registered as an Amazon seller, you can get new ASINs for your products by clicking on the Inventory tab of your Seller Central account page; select Add New Product and search for existing items just in case. Once you have ascertained that you are introducing new products, click on "Add a New Product" and follow the intuitive process; your ASINs will be created and added to your dashboard.
Protecting Your ASINs
Remember the analogy of ASINs as red blood cells? Once you have introduced 10 or more unique ASINs, you will need white blood cells to protect them from antibodies such as unauthorized sellers, hijackers and counterfeiters.
Brandlox is a subscription service that provides the white blood cells you need to keep your ASINs healthy. Essentially, Brandlox keeps a constant eye on all your ASINs and notifies you when suspicious activity is taking place; based on your subscription level, you can generate cease-and-desist legal notices and even conduct test purchases from counterfeiters; this will make it easy for Amazon Seller Support representatives to flush out rogue merchants.
Get more information about the ASIN protection offered by Brandlox. Call 866-848-6072 today.