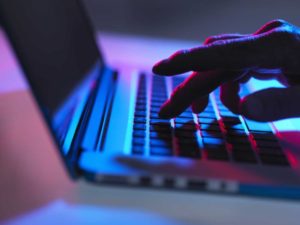 A recent investigative report published by The Guardian shows just how dominant Amazon has become in the two decades since it started off as an online bookseller. To give you an idea of Amazon's giant footprint on the e-commerce landscape, the article even features a small-animated counter of how many shipments were processed during the time spent by the reader on that page. After just five minutes, Amazon had already shipped more than 90,000 items.
How to Tell if Your ASINs Are Being Hijacked on Amazon
When Amazon started its third-party marketplace, also known as 3P, in the year 2000, the company posted an annual revenue of $1,6 billion. It was around this time that major investors became concerned with Amazon's inability to become profitable; nonetheless, the company would more than double its annual revenue by 2002. By the time Amazon acquired gourmet supermarket chain Whole Foods, annual revenues had jumped to nearly $180 billion.
A substantial portion of Amazon revenue is generated by the 3P marketplace of independent sellers. Each time an item with an Amazon Standard Identification Number (ASIN) is purchased, the company will generate a profit. With nearly half a billion ASINs listed in the massive Amazon product catalog, this adds up to a great potential for massive profits. Unfortunately, many of those sales also have a great potential of being unethical.
ASIN hijacking is an issue that Amazon has recognized as being problematic and difficult to control. Each ASIN is a digital record owned by Amazon and controlled by just about anyone who has registered with Seller Central. Unless you are approved for full Brand Gating, you do not have exclusive access to your ASINs. Giving this level of sole and unique ASIN control is not part of Amazon's business model; unfortunately, this also means that ASINs can be hijacked.
Types of ASIN Hijacking
Amazon hijackers come in various flavors:
Hijackers will try to sell knockoff products under listings you created.
Drop shippers may sell similar products at lower prices.
Unauthorized sellers have somehow acquired an inventory of your products and will try to sell them without a distribution agreement.
Rogue sellers may want to undercut your sales with unethical pricing schemes.
Watching the Buy Box
Let's say you enter into a white label agreement to sell feature cell phones designed to evoke a nostalgic Nokia and Motorola feeling; these retro phones, which operate on the 3G band, are becoming popular in 2018. You register as a private label seller on the 3P Amazon Marketplace, and you decide to run this venture as a one-person operation. Under this scheme, you know that you hold the entire inventory of retro phones; therefore, you should not see any other seller occupying the Buy Box. If the product listing shows someone appears on the Buy Box, your ASIN has already been hijacked.
Unexpected Negative Reviews
If your retro phones are enjoying brisk sales and good reviews, you should not expect a sudden string of unhappy shoppers leaving negative reviews. This is an even stronger sign that an unethical seller has hijacked your listing.
You Are Notified of the Hijacking
Sellers who create 10 or more new ASINs should let a service such as Brandlox monitor their Amazon retail activity. Brandlox will let you know of any hijacking attempt the moment it happens. Depending on your level of subscription, Brandlox will also help you generate cease-and-desist notices, notify Amazon Seller Support and catch counterfeiters red-handed with tracked purchases. Contact a Brandlox e-commerce consultant to learn more about keeping hijackers away from your ASINs. Call 1-866-848-6072.