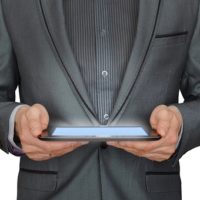 As more sellers join the Amazon Marketplace, shoppers have more options in terms of product variety and competitive pricing. This is exactly what billionaire founder and CEO, Jeff Bezos had in mind when he transformed his former online bookstore into a massive internet bazaar. It is very likely that Bezos may have anticipated some level of irregular activity on the marketplace. After all, counterfeiting has been a problem for the global retail industry since ancient times, but the persistent abundance of knockoffs and fakes on Amazon has grown to worrisome levels.
In corporate communications issued by Amazon, the company refers to counterfeiters as "bad actors" who have created a gray market within the company's e-commerce marketplace. It is difficult to estimate the magnitude of this problem; however, tech giant Apple has estimated that 90% of iPhone charges sold on Amazon are fake, and this is the reason major brands such as Birkenstock and Michael Kors have resolved to stay away from Amazon.
What Else You Need to Know to Protect Your Amazon Brand Listing
Counterfeiters are just one of the headaches that sellers may encounter when they list their products on the Amazon Marketplace. There are also dropshippers, unauthorized third-party sellers, copycats, and rogue retailers to worry about; these are individuals who collectively engage in the practice that has become known as Amazon hijacking. Here is what sellers need to know about these unethical retailers.
5 Types of Amazon Hijackings Sellers Need to Be Aware Of:
1. Counterfeiters mostly operate from China and other Asian nations with an advanced manufacturing infrastructure and cheap labor. They are known to look for the Amazon Standard Identification Numbers (ASINs) of products that are selling well on the marketplace so that they can manipulate their way into the Buy Box and pretend to be authorized sellers when in reality they are selling fake products.
2. Dropshippers will take advantage of Fulfillment by Amazon centers to pass themselves off as authorized sellers or distributors of products listed on the marketplace. It should be noted that Amazon actually encourages dropshipping as long as the third party sellers who engage in this activity get proper authorization from the original brand or seller and not infringe on existing copyright.
3. Unauthorized sellers are third party merchants who do not keep inventory; they look for items that they can market and sell for profit. Not all unauthorized sellers are malicious; many of them assume that unprotected ASINs are fair game.
4. Copycats work in a manner similar to counterfeiters; they look for ASINs with active sales volume and copy certain aspects of the product description and branding to offer competing products.
5. Rogue retailers are dishonest merchants who want to hurt a brand for their own purposes, and their motivations for hijacking ASINs are often nefarious; for example, a rogue seller of handmade jewelry may purchase inventory from a competitor just to liquidate it at a loss and offer poor customer service. Once the rogue retailer finds a way to be listed on the Buy Box of the product description, the original brand will be diluted due to low pricing and bad reviews about dismal customer service received; once this is achieved, the rogue seller can position her brand above the one she has effectively tarnished.
Active monitoring of ASIN activity is the best strategy to prevent hijacking. Sellers who have introduced 10 or more new ASINs to the Amazon Marketplace need the real-time protection provided by Brandlox, a subscription service that monitors ASINs and alerts sellers about potential hijacking situations. To learn more about protecting Amazon products against hijackers, contact the e-commerce experts at 866-848-6072.