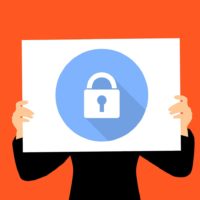 After the busiest holiday shopping season since 2011, e-commerce giant Amazon once again posted record numbers as it managed to capture nearly 50% of all online purchases within the period starting on Black Friday and culminating after Christmas. On an overall basis, online retail activity rose by 18% when compared to 2016, but Amazon alone was able to improve its sales volume by more than 35% on an annual basis.
What the figures above do not reveal is what percentage of Amazon holiday sales resulted from the unethical actions of counterfeiters, dropshippers, unauthorized sellers, and hijackers—all of whom operate in the so-called gray market of the Amazon Marketplace.
It is estimated that between 30-40% of all products listed on the Amazon third-party marketplace do not conform to ethical standards. One of the most detrimental practices in this regard is known as "ASIN hijacking," whereby rogue sellers trick the system to gain control of a product registered with an Amazon Standard Identification Number (ASIN) that does not belong to them. Hijacking is very troublesome for sellers who are introducing new ASINs to the Amazon Marketplace, particularly for those who wish to implement a careful branding strategy for the purpose of increasing their bottom line.
With the above in mind, here are three methods you can use to prevent ASIN hijacking as you do business on Amazon:
1.         Brand Registry and Brand Gating
These two Amazon brand protections programs are fairly new to the third-party marketplace, and their effectiveness is still questionable as of early 2018. If you are the owner of an established luxury brand that is already generating millions of dollars in sales, Brand Registry and Brand Gating are certainly for you. However, the same cannot be said about smaller players for whom approval may take considerable time and cannot be guaranteed. These programs were initially designed with major brands in mind, but as of 2018 they are available to e-commerce entrepreneurs who are also inventors, manufacturers or exclusive distributors.
2.         Reporting Rogue Sellers to Amazon
In recent years, a few investigative reports into the Amazon gray market have sent the company scrambling to clean up its image; this effort has thus far included listening to complaints by sellers whose ASINs are being hijacked. Amazon will take action against those who do not agree to play by the rules. Unfortunately, the company largely expects those who are affected by rogue sellers to provide evidence of misdeeds, which means sending cease-and-desist letters as well as conducting test purchases from counterfeiters.
3.         Real-Time ASIN Monitoring
This is by far the most effective method to keep hijackers off your products. If you have registered 10 or more new ASINs, you need a solution such as Brandlox, a subscription service that monitors all activities related to your products. Whenever an ASIN hijacking attempt is detected, Brandlox will immediately notify you so that you can take proper action. Depending on the subscription service, Brandlox subscribers may also access additional tools such as cease-and-desist notices and test purchases that can be used to get counterfeiters kicked out of Amazon.
To learn more about how to keep ASIN hijackers away, contact an e-commerce specialist at Brandlox at 866-848-6072.