As you master the art of retail sales on Amazon, you will notice that this is no longer just another online shopping platform. Amazon has become the world's largest and most lucrative marketplace; it is like a colossal Persian bazaar where merchants fiercely compete for the attention and patronage of thousands and perhaps millions of prospective shoppers.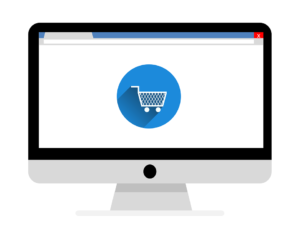 Even if you have experience as an e-commerce entrepreneur, you will find that Amazon is somewhat of a different beast. It is not the same as operating an e-commerce website that attracts visitors from search engines, email campaigns and social networks. Amazon shoppers tend to be very proactive and business-like in terms of conducting purchase transactions; they enjoy browsing as if they were walking through a bazaar, but they also have high expectations in terms of efficiency, customer service and the whole shopping experience.
Amazon shoppers are also keenly aware of the intense competition between merchants on this marketplace, and they will not hesitate to buy from sellers who seem to have it together in terms of product presentation, reviews and order fulfillment. For this reason, you should always seek to gain an edge over your competitors through the use of the following tools:
1. Google Keyword Planner
The online retail world that Amazon has created is largely based on the pillars of search engine optimization: keywords. If you are a seller who thrives on offering novelty items that bring about fast profits, you need to stay on top of retail trends as well as the search engine insights being created. Think about the fidget spinner toy craze of 2017 and all the online content it generated; proper research within Google Keyword Planner will reveal the hidden keywords driving search engine interest. Armed with this research, the next tool you should use is SEO Chat Keyword Suggest, which gives greater insight as to how the keywords specifically apply to Amazon.
2. Sonar Keyword Research
You may find this keyword tool to be even more powerful than the ones offered by Google and SEO Chat because it draws insight from thousands of keywords previously used within Amazon. Keep in mind that the Amazon shoppers who are more likely to make a solid purchasing decision are those who are experienced searchers; this makes the Sonar tool essential when writing product descriptions. You can also look up items and their keywords by their Amazon Standard Identification Number (ASIN) with Sonar. 
3. Barcode Scanner
If you only have a few physical products to manage in your Amazon store, you may be able to get away with using a smartphone app to scan UPC and ASIN barcode labels. Once things get rolling and you are managing multiple orders for a dozen or more Amazon products, you will be better off with a dedicated barcode scanner that will connect with your store listing service. This timesaving accessory will set you back less than $30.
4. Cleer Platinum
As you expand your Amazon store, you will undoubtedly start looking online for items that you can sell. With the Chrome extension, you can easily compare products sold online with similar items sold on Amazon. This extension connects with websites that keep pricing history for greater functionality.
5. Label Printer
The inkjet or laser printer from your home office will only be able to handle the first hundred or so Amazon orders you ship. Once you start getting busy and including product warnings such as suffocation labels, you will need a standalone label printer such as the DymoLabelWriter line, which start at less than $100.
6. Brandlox
Once the need for a label printer and barcode scanner is pressing, you will also need to protect your Amazon products and inventories from plagiarists, counterfeiters, dropshippers, and unauthorized sellers. A subscription service such as Brandlox is like hiring someone to mind your Amazon store around the clock. Basic subscriptions alert you to suspicious activity; more comprehensive services will generate cease-and-desist letters. Contact Brandlox for more information.