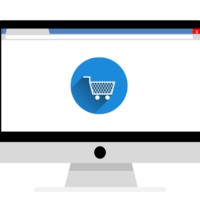 E-commerce merchants, entrepreneurs and publishers who wish to tap into the sheer potential of the Amazon marketplace need to become acquainted with the Amazon Standard Identification Number, more commonly known as ASIN. This unique alphanumeric code is assigned to every product that is listed by Amazon. Whether you sell physical goods or digital downloads, your products will get ASINs that for the most part will be unique.
Understanding ASIN Functionality
The ASIN is a vital element of the Amazon retail ecosystem. Each ASIN represents an e-commerce opportunity not just for selling but also for product discovery, inventory, tracking, marketing, and search indexing. Moreover, product data and specifications are linked to ASINs; when Amazon shoppers narrow their search criteria or when they type descriptive query terms using the search box at top of the page, the Amazon product search engine will look for ASINs that match what shoppers are looking for.
If you are planning on selling products already listed on Amazon, you will need to know their ASINs. Let's say you come across a good deal on a lot of sporting goods that includes dozens of Spalding Street Basketballs; if you look up this particular product on Amazon, you will find it with an ASIN of B00083HJ44, which is located in the "Additional Information" section of the page. When looking at the URL of the product page, you will see the ASIN appear following the /dp/ portion after the name of the item.
Creating New ASINs
If you are a product manufacturer or if you are a competitive seller who wishes to introduce new products to the Amazon marketplace, you will need to create new ASINs from your existing Global Trade Identification Numbers, which can be Universal Product Codes or ISBNs if they are hardcopy or electronic books.
Authors and publishers can get new ISBNs and ASINs at the same time if they go through the Kindle publishing platform. New products that do not have UPCs or European Article Numbers will need to be registered through GS1US.org; this is mandatory for products that are coming to market for the first time. If you are an importer, you will find the GTIN assigned to your products near the barcode, which you can also scan with smartphone apps to determine the numbers. Manufacturers must get their UPC company prefixes and product numbers from GS1US.org.
Regardless of the numeric length of the GTIN, Amazon will convert it to match the ASIN 10-digit format; this is done from the Add a Product tool available to merchants. Once you have registered a new ASIN, creating the rest of the product details will be easier. To a great extent, the ASIN is the green light you need to start selling on Amazon.
Why Your ASIN Needs Protection
The items you sell and the ASINs you create can be used by other sellers for commercial purposes. Depending on the business model you follow, you may want to retain the right to sale your products exclusively, particularly if you are a novelty seller or a self-published author. Amazon is no longer a monolithic online retail store; it is a marketplace where sellers often the same items with the same ASINs, and they may do so at different prices with various marketing strategies.
Amazon is filled with opportunistic sellers looking for ASINs that are either trending or that can be easily promoted for a nice sales run; if you are consciously trying to build your brand as a seller, you will need to protect your products on Amazon from being poached by unauthorized sellers. Once you start managing multiple ASINs, you may also become targeted by unethical sellers, dropshippers, and counterfeiters.
Brandlox offers you automated and comprehensive protection for your ASINs and for the brand you are building on Amazon. To learn more about ASIN protection, visit the Brandlox website today.