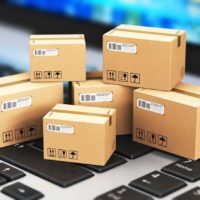 There was a time when brands could afford to ignore Amazon, and that seems like a very long time ago when the eCommerce giant was just starting to move beyond offering books and compact discs. These days, most brands have chosen to establish a presence on Amazon by listing their products and even partnering with third-party sellers to extend the reach of this lucrative sales channel.
The influence that Amazon has over the eCommerce world can no longer be ignored, especially the Amazon Marketplace that has become the world's largest online bazaar. It is this particular Amazon channel that has become the most profitable and problematic due to its wide-open nature of enabling sales at a frantic pace. What Amazon sees as a huge opportunity for success may not sit well with eCommerce entrepreneurs who wish to list their products in the marketplace, an online platform actively visited by millions of shoppers each month.
The Problem With Unauthorized Sellers
Unauthorized third-party resellers are becoming a major problem in the marketplace, and it seems as if Amazon is not too interested in putting too many of its resources to solve this situation. To understand how Amazon actually benefits from unauthorized sellers, it helps to review its dispute with German footwear brand Birkenstock.
The iconic Birkenstock sandals used to be sold on Amazon until 2016. The brand had chosen to handle sales on its own, but gave up on the process due to the numerous counterfeiters operating in the marketplace. Birkenstock did not want to deal with the rampant sales of fake sandals on Amazon, so the company decided to exit this online channel. A year later, the sandal makers were surprised to learn that Amazon was approaching authorized brick-and-mortar retailers and buying Birkenstocks wholesale.
As can be expected, the CEO of Birkenstock USA was not amused with Amazon's strategy; in essence, the online retail giant became an unauthorized seller on its own because it never entered into a formal branding or distribution agreement with the German company.
How Unauthorized Sellers Hurt Your Business
Birkenstock reportedly found out about the Amazon scheme the hard way: by going online and finding a few negative reviews from customers who reported a less than satisfactory experience, and there was nothing that the company could do about it because it had not been aware of the sales.
Bad reviews reporting poor customer service experiences are not the most common way that Amazon Marketplace sellers become aware of unauthorized selling activity. The most common way is to be contacted by unhappy Amazon buyers who thought they were purchasing products from the manufacturer or authorized distributor.
Many business owners who are new to Amazon are not aware of the Brand Registry option, which provides some measure of protection against unauthorized sellers; nonetheless, skilled drop shippers and the most insistent unauthorized sellers know their way around this feature. These unethical operators are hurting eCommerce newcomers not only by tarnishing their brand but also by channeling returns and forcing refunds.
Preventing Unauthorized Sales With Active Monitoring
The best way to prevent unauthorized sellers from appropriating products listed on Amazon is by actively monitoring sales. A marketplace seller who only lists a few products can do this on her own with the tools provided by Amazon.
A seller who has 10 or more products would need a solution such as Brandlox, a subscription service that provides real-time notifications of sales and alerts Amazon sellers about unauthorized activity. Brandlox also offers the option to generate cease-and-desist letters, which can be served upon unauthorized sellers with a copy sent to Amazon. Depending on the subscription level, Brandlox clients can also carry out test purchases to flush out counterfeiters.
For more information on the Brandlox subscription service, contact one of their eCommerce specialists today.