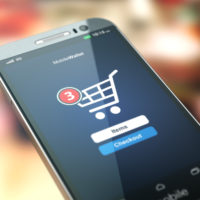 The biggest threats to the bottom line of brands and independent sellers on the Amazon Marketplace are not really threats to Amazon itself, at least not as a massive eCommerce platform that generates revenue on each and every retail transaction, including sales made by counterfeiters, drop shippers and unauthorized third-party sellers.
The Amazon Marketplace is open to just about anyone who wishes to become an eCommerce participant. Let's assume you manufacture your very own line of organic perfumes, which are branded under a registered trademark and distributed by yourself and a couple of wholesalers you have previously authorized. When you join Amazon, you will be required to register your products so that they each have their own Amazon Standard Identification Number (ASIN), which is based on the item's original UPC.
By default, your ASINs are not exclusive. Let's say your two wholesalers choose to join the Amazon Marketplace after you do. They will not have to register new ASINs because you already did that. They have the inventory and your approval. Hopefully, they will stick by the minimum advertised price (MAP) policies, but they will still be selling your fragrances.
Why Your ASINs Need Protection
Just like your two wholesalers were able to piggyback off your ASINs on the marketplace, third-party sellers will be able to do it as well. In some cases, they may have purchased a couple of your products and decide to sell them for some reason. This is not a problem since it falls under the legal framework of the first-sale doctrine. The problem would be if these sellers somehow acquired an inventory and are listing your perfumes next to those of a competitor with superior and more affordable products.
The fact that your products are being sold by multiple sellers, some of them unauthorized, does not bother Amazon at all. In fact, the company's business philosophy encourages price competition because it tends to benefit buyers. Amazon will make its commission off every sale, including those made by counterfeiters and unauthorized sellers.
Locking Down Your ASINs on the Amazon Marketplace
Since your brand of organic fragrances is listed under a registered trademark, you are entitled to participate in Amazon's Brand Registry program, which offers some level of protection insofar as preventing others from copying your logos, graphic design, packaging, marketing language, and product description.
The highest level of ASIN protection offered by Amazon is known as brand gating, and it may not be available in your case unless your perfumes reach the heights achieved by Dior, Chanel, Lancôme, Burberry, and others.
How to Shield Your Online Products with Amazon
When doing business in the Amazon Marketplace, you are pretty much on your own with regard to ASIN protection. If you want to shield your products from unauthorized sellers, you will need a service such as Brandlox, which actively monitors your ASINs and notifies you of any suspicious activity.
How Brandlox Can Protect Your Products from Unauthorized Sellers
Most unauthorized sellers who operate on Amazon are not overly malicious. Once you contact them with an adequate cease-and-desist notice, they will stop listing your ASINs. Brandlox offers subscription levels that allow business owners to generate and send cease-and-desist letters with copies filed with Amazon for good measure.
Want to Learn More about ASIN Protection?
Cunning drop shippers and counterfeiters will often ignore cease-and-desist notices. To this effect, you will have to contact Amazon's legal department with evidence such as a record of test purchases, which can also be generated and tracked through Brandlox. To learn more about ASIN protection, contact Brandlox at 866-848-6072.