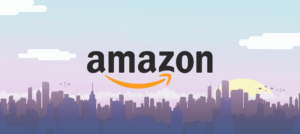 Brand protection is equally important whether you operate a business-to-business or business-to-consumer enterprise. We tend to think of branding mostly on a large-scale retail basis, but even small business operators should be concerned with brand protection, particularly if they plan on selling their goods on the third-party Amazon Marketplace.
You should not assume that modest brands are impervious to counterfeiters, drop shippers and hijackers on Amazon. While it is true that major brands such as Apple, Nike and Gucci are more likely to be targeted by counterfeiters and unauthorized sellers, quite a few small business owners have seen their e-commerce efforts and reputation decimated by the work of rogue Amazon merchants.
The Problematic Amazon Gray Market
There was a time when e-commerce analysts compared the Amazon Marketplace to Canal Street in New York City or Santee Alley in Los Angeles, two infamous hotspots where counterfeiters openly sell their knockoffs to the public. These days, the Amazon Marketplace is more like the Chiba City depicted in William Gibson's novel "Neuromancer," a Japanese metropolis that has become a dystopia ruled by counterfeiters and hackers.
Canal Street, Santee Alley and William Gibson's futuristic vision of Chiba City are effectively black markets; on Amazon, counterfeiters and other rogue sellers are said to be operating on a gray market, but the gist is the same insofar as the illegality of these practices. It is estimated that nearly 40 percent of items sold on the third-party Amazon Marketplace are gray market goods.
There is a major difference between Santee Alley, Canal Street and the Amazon Marketplace. The vast majority of shoppers who purchase a $20 Rolex watch on Canal Street know that they are getting a fake; the same goes for shoppers who pay $30 for a Gucci purse on Santee Alley. The problem on Amazon is that most shoppers believe that they are purchasing authentic and legitimate goods when they may be dealing with rogue sellers and counterfeiters.
The Risks Faced by Brands on Amazon
As an exclusive distributor, inventor or manufacturer, the Amazon Marketplace could be a great place to list your products and grow your brand; however, you must be aware of certain risks.
Unless you take proactive steps to protect your intellectual property and products on the Amazon Marketplace, you run a risk of your product listings being hijacked. The strategy of "owning the Buy Box" on product listings can be manipulated by rogue sellers. At the same time, your digital logos, sales copy, designs, and branding marks can be easily copied by counterfeiters. If you choose Fulfillment by Amazon for your shipping and handling, unscrupulous merchants may be able to hijack your product listings by sending their inventory.
Brand Protection Starts With Monitoring
It has been very difficult for Amazon to deal with its gray market problem. Even with programs such as Brand Registry and Brand Gating, rogue sellers have been able to find ways to trick the system.
The Amazon legal department will take care of counterfeiters and unauthorized sellers as long as there is enough evidence to do so. Independent sellers who manage their own brands must keep an eye on their Amazon products at all times, and this is something that Brandlox accomplishes very well.
Brandlox is a subscription service that constantly monitors retail activity on Amazon; as soon as the suspicious activity is detected, sellers are notified and the incident is documented. With Brandlox, sellers can issue legal cease-and-desist notices, notify Amazon Seller Support, and conduct test purchases that can incriminate counterfeiters.
Contact our Brandlox e-commerce consultants to learn more about protecting your brand on Amazon. Call 1-866-848-6072 today!