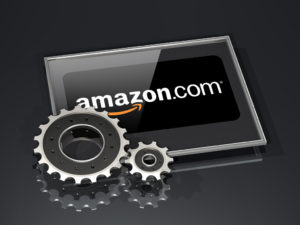 Have you ever received an Amazon purchase order for items that you do not carry? What about orders for items that you do have in your inventory but are incorrectly priced? If this happens, chances are that you have run into a product mismatch issue, which is often caused by an incorrect Universal Product Code linked to an Amazon Standard Identification Number (ASIN).
Through its various e-commerce ventures, Amazon has created the world's largest catalog of retail goods. In early 2018, nearly half a billion products could be found in this catalog, and most of them were offered by third-party merchants who participate in the Amazon Marketplace. Due to the open nature of this retail platform, issues related to product listings can be expected, and mismatched ASINs are one of them. ASIN mismatching is something that often happens by accident when sellers use the bulk uploading method to list their products.
How UPC Codes Work Alongside ASINs
During a bulk product upload operation, the Amazon catalog system will read Universal Product Codes (UPC) and look for ASINs already assigned to those items. This is part of an ongoing effort by the company to avoid duplicate ASINs, which have been included in the various growing pains that the Amazon Marketplace has experienced. The problem with trying to reduce duplicates, which were caused by third-party sellers who requested new ASINs for every UPC number they had in their inventories, is the side effect of mismatched ASINs.
Let's say you acquire an inventory of white, black and gray unbranded athletic socks from a manufacturer that had already obtained UPC numbers from Global Standards One (GS1). You may be able to profit from these socks by selling them in packs of three under your own brand in the Amazon Marketplace. However, if you use the manufacturer UPCs for a pair of these socks, you may end up with a mismatched ASIN because another seller had previously entered them. Here are three ways this situation may impact your sales:
1. Shopper Confusion
Potential buyers who are specifically looking to purchase three-packs of athletic socks in different colors will see that their search results include your mismatched ASIN, which was caused by a previous UPC for a single pair of socks. Naturally, these buyers will ignore your product since it does not meet their search criteria.
2. Incorrect Pricing
Even if you offer your three-pack bundles of athletic socks at competitive prices, they will likely need to be sold at pricing that is higher than a single pair. If during the bulk upload process you forget to adjust the pricing for your sock bundle, shoppers may think that you are holding a fire sale to liquidate your inventory; you may suddenly find yourself with 40 orders placed in a single day by shoppers who cannot believe the amazing deal you are not really offering.
3. Suspension from the Amazon Marketplace
Since you are ultimately responsible for the accuracy of your Amazon product listings, an ASIN mismatch issue could easily result in a suspension. The matching process offered by Amazon during bulk uploads should not be trusted by sellers; after all, the burden of ensuring that all product information is correct rests on you, particularly when it comes to issues related to unit quantity.
There is one more explanation for ASIN mismatching. When rogue sellers attempt to hijack product listings for counterfeiting or undercutting purposes, they may start testing the waters by listing against your products. If you have introduced 10 or more new products with their unique ASINs to the Amazon Marketplace, you will need a real-time monitoring solution such as Brandlox to notify you of suspicious activity. Contact us today to learn more about this subscription service.