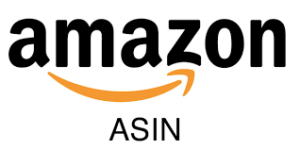 Since 2016, sellers who operate in the Amazon Marketplace have been reminded that they are better off obtaining their Universal Product Codes (UPC) from the GS1 international entity instead of getting them from third-party resellers. There are two major reasons for this policy: First of all, Amazon is stepping up its efforts in stamping out counterfeiters by cross-referencing the UPC databases. The other reason is that Amazon wants to clean up its vast product catalog that is estimated to contain millions of duplicate items.
Regular and Unique ASINs
When a seller introduces a new UPC to Amazon's third-party marketplace, a new and unique Amazon Standard Identification Number (ASIN) is created. Let's say a seller acquires the stock of a fashion boutique and he or she wants to sell 18 Aldo Chiarano light pink handbags. When the seller inputs the UPC, he or she finds that B0753XXBST has already been assigned to that product as the ASIN. Therefore, the seller should not create a new listing. These handbags can be considered to be regular products.
If the seller in this example has his or her own line of multicolored handbags that are being manufactured under a brand that has been trademarked, then the seller would then have to get UPC numbers from GS1 before creating a new Amazon product listing. Once the seller has obtained the UPCs from GS1, the next step would be to create a new ASIN. In this case, the multicolored handbags can be considered to be unique products as long as the seller controls the inventory and branding.
Understanding the UPC and ASIN Structure
The ISBN inspired the ASIN format. The ISBN is alphanumeric and contains 10 characters. UPC numbers issued by GS1 have unique prefixes for the companies that request them. Amazon still uses ISBN codes for the books it sells; all other products get ASINs.
Amazon uses proprietary sequencing to assign new ASINs, but the structure of these codes is irrelevant to sellers. What is highly relevant for manufacturers, new brands and private label distributors is that they should keep an eye on their unique ASINs for the purpose of protecting them against counterfeiters and unauthorized sellers.
Protecting Your Unique ASINs
When you introduce new products to the Amazon Marketplace, you are responsible for making sure that your ASINs are not hijacked, particularly if you intend to grow your brand and expand your Amazon presence.
Most manufacturers and exclusive distributors who are new to the Amazon Marketplace will choose to exert full control over their branding and inventory for the purpose of testing the waters before they can formulate a sales growth strategy. If you introduce 10 or more new and unique ASINs, you should closely monitor your online retail activity to stop rogue sellers from infringing upon your intellectual property or disrupting the flow of your sales.
Go with Brandlox to Protect Your Online Sales!
With Brandlox, your unique ASINs will be protected in the sense that you will be immediately notified of suspicious activity. If a rogue seller lists against your products for the purpose of selling knockoffs or counterfeit versions, Brandlox will let you know right away so that you can notify Amazon seller support at once. Brandlox also lets you send cease-and-desist notices and even conduct test purchases for the purpose of keeping unethical sellers away from your unique ASINs and out of the marketplace. To learn more about ASIN protection, contact one of our e-commerce specialists today.