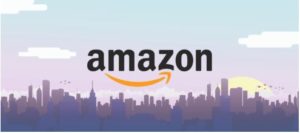 In early 2018, one of the most famous cease and desist legal notices in the history of the Amazon Marketplace was received by Henry Holt, publisher of the controversial book "Fire and Fury: Inside the Trump White House," written by Michael Wolff. The author of that cease and desist letter was none other than United States President Donald Trump, who took objection to publication of the book for multiple reasons.
In the end, "Fire and Fury" became a hot selling Amazon Kindle title that topped the best seller charts tracked by The New York Times, thus it stands to reason that the cease and desist letter sent by Trump's legal team did not have its intended effect. The circumstances in this particular case may not have merited a cease and desist letter in the first place, which means that Amazon sellers should not feel discouraged when using these legal tools to protect their brands and products.
The Need for Amazon Cease and Desist Letters
The letter sent by President Trump to the aforementioned publisher was based on alleged defamation and slander; the cease and desist legal notices sent by Amazon sellers to unauthorized merchants, counterfeiters and assorted scammers are based on matters related to intellectual property, trademark infringement, unfair competition, and violation of pricing agreeements.
The most common purpose of Amazon cease and desist letters is to give notice to unauthorized sellers that further action could be taken if they continue listing an Amazon Standard Identification Number that they are not authorized to sell; in other words, sellers who have not granted approval to others so that they can sell their exclusive products. These letters can be sent as soon as sellers realize that someone else is listing their ASINs, but they tend to be more effective after initial contact is established through the Seller Central messaging system.
Cease and Desist Template Elements
A cease and desist letter starts off with a line describing the matter; it should be followed by a salutation addressing the unauthorized seller's name and seller account. The opening paragraph should include a preamble that asserts intellectual property rights and exclusive ownership of the brand and products. If a trademark has been granted registry by the United States Patent and Trademark Office, a copy of the certificate should be included.
The next element of the notice should state the claims, which should also be backed up with evidence such as ASIN code, URL, product listing name, and screenshots. It may also help to include negative reviews that have been posted by Amazon shoppers after the unauthorized seller started listing ASINs without approval.
The final section of the letter should include a list of demands along with the time allowed for compliance and a suggestion of further action to be taken. A copy of the letter along with timestamps and supporting evidence should be kept on file in case Amazon seller support needs to get involved.
Managing Amazon Cease and Desist Letters
Amazon sellers who subscribe to Brandlox, an e-commerce service that protects ASINs by means of constant monitoring, have an option to let the system generate cease and desist letters along with a digital trail of evidence. The cease and desist template used by Brandlox has been carefully drafted by attorney who focus on e-commerce matters.
Cease and desist letters can be very effective if properly managed. Sellers who have generated 10 or more unique ASINs stand to benefit the most from Brandlox since they can generate multiple letters with the click of a button, and they can monitor responses and actions taken. Best of all, Brandlox keeps a digital record of letters sent as well as their reactions; this record is helpful when Amazon seller support reviews the case.
Want to learn more about the cease and desist letters generated by Brandlox? Contact one of our e-commerce consultants today.