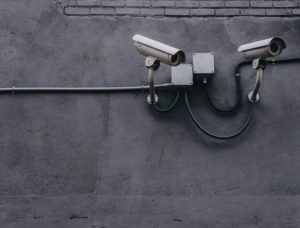 In the United States, two infamous landmarks in New York and Los Angeles are widely considered to be the epitome of counterfeiting and copyright infringement.
Canal Street, located in Manhattan's Chinatown is known as a place where you can easily find fake Rolex watches. Santee Alley in Los Angeles is where people flock to when they wish to purchase counterfeit Gucci handbags.
Canal Street and Santee Alley have nothing on the third-party Amazon Marketplace, the world's most popular e-commerce platform. In its quest to becoming the "everything store," Amazon has inadvertently left plenty of wide-open doors for counterfeiters and unauthorized sellers to easily slip through and ply their wicked trade.
Although we hear about these rogue merchants thanks to high-profile lawsuits filed by companies such as Apple and Daimler AG against Amazon, the truth is those small independent sellers are more likely to be targeted by these dishonest retailers.
Trademark infringement and ASIN hijacking are unfortunate facts of doing business on the Amazon Marketplace. Since American courts have yet to hold Amazon liable for the proliferation of counterfeiters and rogue third parties on its marketplace, it boils down to independent sellers to deal with these miscreants.
Watching Out for Trademark Infringement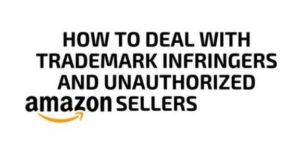 One very useful tool that Amazon offers to prevent copyright and trademark infringement is the Brand Registry program. If you have filed for registration with the United States Patent and Trademark Office, you can apply for Brand Registry and submit your intellectual property to Amazon.
Once your product logos, slogans, descriptions, photos, and branding materials are entered in the Brand Registry database, Amazon will deploy algorithms to look for instances of infringement.
You can conduct periodic checks on Amazon to see if another seller is using your trademarked branding materials; to do this, search for your products and browse through the results. If you run into a listing that has stolen your pictures or logo, notify Seller Support.
Detecting Unauthorized Sellers
The ASINs you create for unique products can fall prey to unauthorized sellers and counterfeiters who seek to hijack your product listings for their own nefarious purposes. A common modus operandi applied by these rogues is to scan for best-selling items and products that are trending; they can get this information from various e-commerce apps that connect to the Amazon API.
The best way to detect unauthorized sellers is to catch them in the act with Brandlox, a subscription service ideal for sellers who have introduced 10 or more new ASINs to the Amazon Marketplace. Brandlox keeps constant vigil over ASINs and sends notifications the moment that an unauthorized seller attempts to list your products without your consent.
Counterfeiters and ASIN hijackers are known to test the Amazon waters by latching onto product listings and waiting to see what happens. If counterfeiters do not hear from Seller Support or from ASIN owners after a few days, this will serve as their cue to start manufacturing fake products and optimizing the product listing to achieve their goals.
If the products are sold on a Fulfillment by Amazon basis, counterfeiters may even send their own inventory of knockoff products to the FBA center.
Brandlox, Your Solution for E-Commerce Security
Brandlox will do more than send you notifications; you can also use the service to generate and send cease-and-desist letters to the perpetrators. You will also have access to a digital trail of evidence collected by Brandlox in case you need to escalate the matter to Seller Support and Amazon's legal department. To boot counterfeiters permanently, Brandlox will allow you to conduct a test purchase.
Learn more about the protection Brandlox provides to your Amazon business; contact one of our e-commerce specialists today. Call 1-866-848-6072.