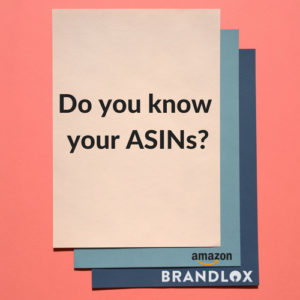 Amazon Standard Identification Number are more than just product codes, they are electronic retail records that hold information that is useful to shoppers, sellers, data researchers, and e-commerce developers.
ASINs are at the heart of the Amazon business model. When founder Jeff Bezos started off as an online book seller, he was intrigued by the International Standard Book Number and how its digital format could carry product information and be transmitted to bookstores ahead of product shipments. Bezos modeled ASINs after ISBNs, and he has made them as ubiquitous as the Universal Product Codes that sellers are more familiar with.
ASINs represent retail units that Amazon shoppers can search for, add to their online shopping carts and purchase. The way Amazon has formatted these codes, the company sees each ASIN as unique and capable to serve as the basis of a retail transaction. For sellers, ASINs come in a few types:
Parent ASINs
Amazon leaves it up to sellers to establish relationships between items that present variations in terms of colors, sizes and styles. An example would be a line of sweaters, another example would be calligraphy ink pens. The main item becomes a parent ASIN that shoppers can discover through product searches.
Child ASINs
Virtually all ASINs can be considered to be parent products until sellers assign variations and create child ASINs. A parent product can have quite a few children. For example, a sweater ASIN can have children in terms of sizes and colors.
Bundle ASINs and Kits
A seller who specializes in art supplies can increase sales by offering attractive bundled deals listed under a single ASIN. A set of calligraphy pens sold in a case will require its own ASIN even though it is made up of previously created individual ASINs.
Restricted and Gated ASINs
When new sellers join the Amazon Marketplace without bringing their own inventories, they find that they are not able to sell in certain categories. Examples of restricted items are those that Amazon offers on its first-party marketplace; these are often manufactured and distributed by major brands that have exclusive agreements with Amazon.
Gated ASINs are similarly restricted, and these restrictions are granted by Amazon on an application basis.
Unprotected ASINs
When sellers generate new ASINs, their product listings are unprotected by default; this means that other sellers may list those products and even edit their descriptions, prices, images, and other characteristics.
Unless sellers get their ASINs approved for Brand Gating, they will remain open to other sellers who may not have the best intentions.
Protected ASINs
The best method to protect ASINs is to subscribe to a security service such as Brandlox, which constantly monitors ASINs and reports unauthorized listings to product owners as soon as they happen. Sellers who have generated 10 or more new ASINs are not likely to get Brand Gating approval unless they are major brands, and this is when Brandlox can prove very valuable.
When ASINs are protected with Brandlox, sellers can message the third-party merchants to let them know that they must get approval to list their products. When unauthorized letters ignore this e-commerce practice, cease-and-desist legal notices can be generated through the Brandlox system. In case of non-compliance, Brandlox reports can be sent to Amazon Seller Support and to the legal department if necessary.
Learn more about protected ASINs; contact a Brandlox e-commerce consultant to discuss your online retail security needs!