In May 2018, the lucrative world of romance novels that are self-published on Amazon was rocked by a trademark dispute scandal. At the heart of the issue was a series of novels featuring the hunky Cocker brothers, a fictional creation of prolific author Faleena Hopkins, who has written 18 novels that follow a certain naming pattern.
Two of the titles include "Cocky Marine" and "Cocky Cowboy;" the idea being that "Cocky," the nickname the romantic hero who often appears shirtless on the book cover, is followed by a manly occupation. The success of Ms. Hopkins quickly attracted the scourge of the Amazon self-publishing world: copycat authors who rip off book titles and covers in an effort to dupe readers.
In an amusing article published by online magazine Slate, author Tyler King explained how rogue Amazon publishers optimize their deceptive product listings so that prospective shoppers searching for "Cocky" would stumble on their fake books.
Ms. Hopkins sent a series of cease-and-desist letters to the authors engaged in this "cockyright" infringement.  Although she was mostly successful in protecting her book sales, her efforts also resulted in backlash from some romance novel authors who believe that trademarking "Cocky" is going a bit far.
Dealing With Amazon Hijackers and Unauthorized Sellers
The Amazon ordeal suffered by Ms. Hopkins is not limited to self-publish authors. On the third-party marketplace, independent sellers often have to deal with ASIN hijackers and unauthorized merchants. Cease-and-desist letters are one of the legal tools available to sellers who wish to protect their unique ASINs.
Although these legal notices are often associated with copyright and trademark infringement, they can also be sent to unauthorized sellers who refuse to stop listing products without prior approval.
In essence, a cease-and-desist letter consists of four assertive elements:
Establishing legal rights to the product, but not to the ASIN itself. It should be noted that ASINs are always the property of Amazon.
Establishing the claims about the infringement or the unauthorized listing of the product. This element of the letter is a formal complaint that should be supported with factual information such as screenshots or valid links.
Establishing a legal basis for making the claims; for example, explaining that only certain sellers or distributors are authorized to list the products.
Establishing the demands should include a compliance clause, contact information and the potential of escalating the matter to Seller Support and to the Amazon legal department.
Letting Brandlox Handle Your Cease-and-Desist Letters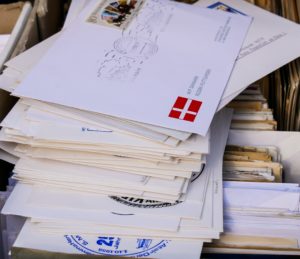 Due to the massive expansion of the Amazon Marketplace, some law firms these days specialize in drafting, sending, tracking, and processing cease-and-desist letters. For Amazon sellers who have created 10 or more new ASINs for unique products they introduced to Amazon, there is a better way to handle this legal process.
Brandlox is a subscription service that monitors Amazon retail activity. With Brandlox, merchants simply input their ASINs and the seller IDs of all parties authorized to list their products.
Once this is done, Brandlox will keep a constant watch on the ASINs and will immediately send a notification when an unauthorized seller appears. Moreover, Brandlox can also generate and send effective cease-and-desist letters to the rogue merchants.
In addition to automating the cease-and-desist process, Brandlox also keeps a digital trail of evidence that can be sent to Seller Support or to the Amazon legal department in case unauthorized sellers do not comply.
If the case escalates into blatant trademark infringement or counterfeiting, Brandlox can also conduct a test purchase that the Amazon legal department can use as reference when they move to permanently remove the rogue seller from the marketplace.
Learn more about your legal rights as an Amazon seller.