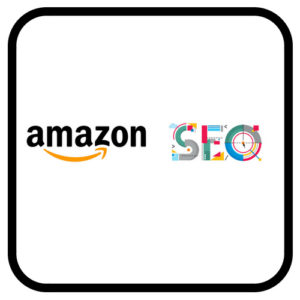 As much as Amazon wants to position itself as "the everything store," the reality of this e-commerce platform is that it works more like a massive search engine than an online store.
A few years ago, major internet search engines such as Google, Bing and Yahoo tried their hands at becoming leaders in online retail product search. Google came close to succeeding in this regard with efforts such as Google Base and Product Search, which at one time offered integration with Universal Product Code databases.
Eventually, these efforts were abandoned once it became clear that Amazon became the premier search platform for online shoppers.
Independent sellers who wish to maximize their Amazon experience should think of this e-commerce platform as a search engine for retail product discovery, which means borrowing strategies from the world of search engine optimization.
There was a time when sellers were encouraged to build their e-commerce strategy using Amazon as their back office. This strategy favored marketing brands and products for the purpose of driving shoppers to Amazon.
These days, however, shoppers head straight to the Amazon website or mobile app and look for the search box. What this means for sellers is that they should now focus on their products being discovered on the Amazon Marketplace through SEO strategies.
Understanding Amazon Search Term Reports
On Google and other search engines, business owners and advertisers try to make their websites rank high on the search engine results page (SERP).
On Amazon, the search term report is the equivalent of the Google SERP. When evaluating search term reports, which are available from Seller Central, Amazon sellers are expected to pay attention to the terms that shoppers are using to search for products.
Search term reports will often feature Amazon Standard Identification Numbers even though it is rare for shoppers to look for products by means of entering ASINs. There are a few reasons why this happens:
Ads for Sponsored Products
If you created a sponsored product ad campaign, a shopper may have seen your ad appear on a product listing created by Amazon or by a third-party seller just like you. Amazon provides the keywords for these campaigns, which are managed by algorithms.
External Links
The Amazon Marketplace is heavily indexed by Google, Bing and other search engines. When you see ASINs appearing on your search term reports, it is very likely that a prospective shopper arrived via an organic search link.
It is also possible that someone linked to your product on a blog or social media posting. Let's say you sell sporting goods such as Spalding NBA Street Basketballs; if a sports blogger reviews this item and links to your product listing, you will see its ASIN appear on your report each time a blog reader clicks on it.
Other Sellers and E-Commerce Merchants
ASINs appearing on search term reports are good news insofar as ad campaigns and effective SEO. However, there is an additional reason why these product codes may be showing.
Dropshippers and other Amazon sellers may be conducting product research, and they could be interested in listing that product themselves; whether they actually have an inventory of your products or intend to ask for approval depends on their own e-commerce ethic. This is when it pays to subscribe to services such as Brandlox.
Amazon sellers who subscribe to Brandlox do not have to worry about seeing ASINs pop up on their search term reports; should unauthorized sellers list their products without permission, Brandlox will alert them immediately. To learn more about ASIN protection with Brandlox.