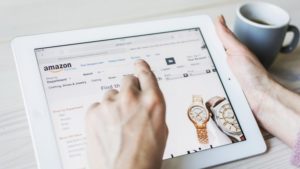 Product exclusivity can have different meanings on the third-party Amazon Marketplace. There are products such as the Kindle Reader, the Fire Tablet and the Echo smart speaker, that are manufactured, branded and sold exclusively by Amazon. There are also products offered by established brands that can only be found on Amazon. These are the result of special partnership agreements initiated by Amazon, typically within the beauty category. Finally, there is the opportunity that manufacturers, inventors and white label distributors can explore when they operate as exclusive managers of their own brands and products.
Many retail success stories have been launched on Amazon, and quite a few of them owe their success to exclusivity. Having full control over sales, distribution, pricing, marketing, and branding is a natural business model for many e-commerce entrepreneurs, and the Amazon Marketplace is an ideal platform in this regard; the only problem with this approach is that Amazon does not fully support it.
The Open Nature of the Amazon Marketplace
In the past, some major brands have opted out of selling their products on Amazon because they have felt that this online platform is not conducive to product exclusivity. Birkenstock is one of these brands. In fact, this legendary German footwear company has filed lawsuits against Amazon accusing the online retailer of acting as an unauthorized seller.
Amazon's ideal business model for its third-party marketplace can be described as sellers should be able to freely and competitively list product. The rationale for this business model makes sense to Amazon because it multiplies sales, thereby increasing the company's bottom line, but it ignores the efforts that sellers make with regard to exclusivity.
Amazon Brand Protection is Not Enough
Under pressure from major brands that would not offer their products on Amazon unless something was done about rampant counterfeiting, copyright infringement and rogue distributors, the company rolled out its Brand Registry and Brand Gating programs a couple of years ago.
Brand Registry allows sellers to declare their trademarks and branding materials. Brand Gating actually places barriers around Amazon products so that only authorized sellers can list them. These two programs were developed to accommodate the demands of sporting goods giant Nike, which had previously stayed away from Amazon because executives felt that they could not control branding and distribution.
Brand Gating is a relatively new program that is not available to all sellers. Access to Brand Gating has proven to be somewhat elusive for owners of modest brands, and some of the most brazen rogue sellers have been able to get around this program; in other words, the brand protection offered by Amazon has not proven to be very effective.
Amazon Product Exclusivity Through Active Monitoring
Constant monitoring of product and sales activity is the only surefire method for maintaining product exclusivity on the Amazon Marketplace. When Nike agreed to become an Amazon seller, one of the conditions the sports giant demanded was the ability to monitor its product listings for the purpose of keeping away drop shippers, counterfeiters, and unauthorized third-party sellers.
With Brandlox, independent sellers on Amazon can confidently manage their product exclusivity strategy. Imagine that a manufacturer of decorative desk lamps creates 10 new Amazon Standard Identification Numbers for her products, which she intends to sell, market and distribute exclusively by herself. By letting Brandlox keep an eye on her 10 ASINs, this seller will be able to focus on her business instead of constantly refreshing her Seller Central dashboard to see if an unauthorized merchant is trying to list her products; Brandlox will immediately notify her of the situation and she will have the option of generating a cease-and-desist notice to the seller.
Contact a Brandlox e-commerce consultant to learn more about keeping your products exclusive on the Amazon Marketplace. Call 1-866-848-6072.