It has taken a long time for Amazon's founder and CEO Jeff Bezos to acknowledge that his massive e-commerce platform is being challenged by the persistent threat of counterfeiters and rogue merchants, but he may soon have to instruct his legal team to speak out on the issue.
A high-profile lawsuit filed by Mercedes Benz against third-party Amazon sellers, who listed fake wheels under the pretense that they were genuine Daimler products, may require Bezos and his executive team to do more in terms of cleaning up the Amazon Marketplace.
More than 300,000 independent sellers now account for half of all sales recorded by Amazon in 2017, which translates into more than $80 billion. Unfortunately, up to a third of these third-party sales were handled by counterfeiters and other scammers.
For every success story that can be told by an Amazon e-commerce entrepreneur, there may be another merchant whose story involves lost sales and a reputation tarnished by unscrupulous sellers who hijacked their product listings.
The Importance of Monitoring Amazon Listings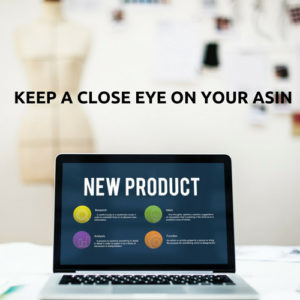 The Brand Registry and Brand Gating programs have has some positive effect, and the Seller Support and legal departments at Amazon are being more proactive in handling complaints from sellers whose listings have been compromised.
The key to protecting unique products and brands on the Amazon Marketplace is to monitor retail activity; to this end, services such as Brandlox are crucial for sellers who have introduced 10 or more products to the marketplace, meaning that they had to generate new Amazon Standard Identification numbers for their items.
Brandlox will constantly monitor ASINs specified by sellers, and it will provide instant alerts to sellers whenever suspicious activity is detected. Major brands such as Nike have been given carte blanche by Amazon to connect to its API for the purpose of monitoring their products around the clock; Brandlox offers this functionality on a subscription basis.
Using the Brandlox Dashboard
Brandlox subscribers can access a dashboard that is far more sophisticated than the version Amazon provides on Seller Central. From the Brandlox dashboard, sellers can enter ASINs to be monitored, designate other sellers who are authorized to list their ASINs, and see who is attempting to list products without approval.
The Brandlox dashboard also allows you to generate cease-and-desist notices to unauthorized sellers so that they know you are aware of their actions.
When you identify unauthorized sellers based on Brandlox notifications, you will notice that some of them are shoppers who are selling one of your products as used items; you do not have to worry about them since they have the right of first sale, but you should look out for those who are offering an inventory that you did not sell to them. In this case, they may be offering generic or fake products.
Once you have sent a cease-and-desist letter, you can contact Seller Support if unauthorized merchants continue to list your ASINs. You can provide Seller Support with the digital trail that Brandlox has created; this will allow faster resolution. In case of relentless counterfeiters, you can trap them with a controlled purchase made right from the Brandlox dashboard.
If you are a product manufacturer or an exclusive distributor, you should keep a close eye on your ASINs because unauthorized sellers, dropshippers and counterfeiters are constantly finding new ways to defeat the Amazon Brand Registry and Brand Gating programs.
To learn more about Brandlox and how it can protect your Amazon sales, get in touch with one of e-commerce consultants at (866)848- 6072.