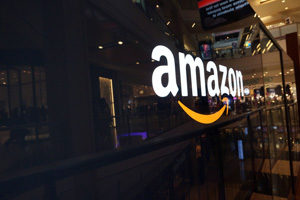 Jio, a wireless telecommunications giant in India, recently started offering its products on Amazon after being convinced that this is the best way to deal with unauthorized sellers. Since this is a company that specializes on affordable wireless solutions, Jio was concerned about Amazon sellers charging considerably more for its branded smartphones. In the end, Jio decided to enter the Amazon Marketplace through a preferred distributor; the company is now actively engaged in identifying unauthorized sellers and advising them to stop offering their products unless they are cleared to become distributors.
Another example of major brands entering Amazon with the intention to cut down on unauthorized sellers is Vanity Fair (VF) the parent company of The North Face, Vans, Nautica, Lee, and Wrangler. Similar to Jio, VF ecommerce specialists have been working with Amazon to keep unauthorized sellers away from their brands. VF has recently modified its retail business model to increase its direct-to-consumer sales; to this effect, company executives have made it a priority to ensure that unauthorized sellers do not dilute valuable brands such as Vans and The North Face.
Jio and VF are companies that realize the power of Amazon as an e-commerce giant, and they are also companies that previously stayed away from Amazon because of its gray market issues with unauthorized sellers and counterfeiters. Amazon has been trying to clean up its image with Brand Registry and Brand Gating, two programs designed to attract companies such as VF and Jio. While these programs certainly go a long way in terms of brand protection, they can only do so much in terms of keeping unauthorized sellers away. The best-proven method to control unauthorized sellers on the third-party Amazon Marketplace is by constantly monitoring product activity and taking action against them.
Real-Time Product Listing Monitoring Using Brandlox
If you are an inventor, manufacturer, exclusive distributor, or brand owner who has introduced 10 or more products in the Amazon Marketplace, you will need to keep an eye on them with a Brandlox subscription. Independent sellers who only have a few items with Amazon Standard Identification Numbers (ASINS) can monitor their online retail activity from their Seller Central dashboard. This will let them know if another marketplace seller has listed a product on their brands; this is easy to do with one or two products. Once you have 10 or more ASINs, you need a more comprehensive solution.
Brandlox lets you input a list of ASINs to monitor. Whenever an unauthorized Amazon seller lists your products, you will be immediately notified on your dashboard or via email; you are also able to classify your sellers as authorized or unauthorized. Real-time monitoring is the first and most important part of the brand protection process, the next step is to take appropriate action.
Approaching Unauthorized Sellers
Unless Amazon has activated Brand Gating for your products, there will always be a potential of unauthorized sellers listing against your ASINs. Even if your Amazon Seller Central profile indicates that new sellers must go through an approval process, many will not read or pay attention to this preference.
Many unauthorized sellers are accidental. You can approach them via the Seller Central messaging system and tell them to either go through the approval process or stop listing your products. A polite message will work in most of these situations, and the sellers will likely comply.
Cease-and-Desist Letters
Brandlox also includes the ability to generate cease-and-desist legal notices to unauthorized sellers who continue to list your ASINs. These letters are also tracked and can be used to bolster your case against stubborn sellers in case you need to file infringement reports with Amazon; this will often result in the rogue seller being suspended.
You can learn more about brand protection on the Amazon Marketplace by contacting one of our ecommerce specialists.