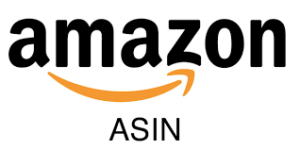 Business analysts who have been following Amazon founder and CEO Jeff Bezos over the last couple of decades will often comment about his disdain for subtlety. Bezos is someone who does not think twice about broadcasting his ambitions; to this effect, the Amazon slogan "The Everything Store" is a telling reflection of what he wants to accomplish in terms of e-commerce domination.
Bad ASINs Can Sabotage Your Amazon Sales
When Amazon completed its acquisition of gourmet supermarket chain Whole Foods in 2017, retail analysts commented that the merger was more than just a push towards establishing a brick-and-mortar presence. In Whole Foods, Bezos probably saw an opportunity to acquire hundreds of thousands of new Universal Product Codes (UPC) that can eventually be converted to Amazon Standard Identification Numbers (ASIN). Bezos is a highly analytical businessman. When he started Amazon as an online bookstore, he was fascinated by the International Standard Book Number (ISBN), which inspired the creation of the ASIN. In the future, it will not be surprising to learn about Amazon disrupting the global grocery store supply chain with a proprietary catalog and supply chain system.
The Super Nintendo ASIN Disaster
Amazon third-party sellers should always pay close attention to their ASINs; after all, this is something that Bezos constantly tells his executives, directors and senior managers. ASINs are the lifeblood of the Amazon ecosystem; to get an idea of their importance, it helps to evaluate the following scenario:
When electronics giant Nintendo announced that it would release a new version of its classic SNES video game console, all eyes turned to Amazon. In August 2017, Amazon started taking pre-orders for this coveted console under an ASIN that was promptly suppressed due to a surge of e-commerce bots trying to place multiple orders. Amazon would later issue another ASIN just for resellers; after a few weeks of confusion among video game enthusiasts and resellers, the originally suppressed ASIN reappeared.
You can check the e-commerce history of the SNES Classic by searching online for the two aforementioned ASINs: B0721GGGS9 and B075QMYT63. This was a messy episode not just for buyers and sellers but also for Nintendo, and it is a good example of the negative impact that wrong ASINs can have on your sales.
Keeping an Eye on Your ASINs
You should not assume that the ASIN you generate for a product that you are introducing to the Amazon Marketplace for the first time will be safe. Just as your ASIN is getting sales momentum, there will be dropshippers, counterfeiters, unauthorized sellers, and malicious bots paying attention.
If after a few days of good sales you notice that an unauthorized seller is listing against your product, this could be the beginning of an ASIN hijacking operation. If your sales are extraordinary, copycats may not only try to duplicate your product but also sabotage your ASIN so that they can offer an alternative. Once your ASIN is damaged, your sales will surely take a hit.
Keeping an eye on your ASIN activity is something you can do from your Seller Central dashboard if you only have one or two items. Once you enter 10 or more unique ASINs, you will want to leave the monitoring to Brandlox, a subscription service that will send you real-time notifications about suspicious ASIN activity. Additionally, Brandlox can generate and send cease-and-desist notices to rogue sellers; these actions are properly documented so that Seller Support can adequately deal with unethical merchants.
Don't let bad ASINs hurt your Amazon sales; learn more about Brandlox by contacting us today.