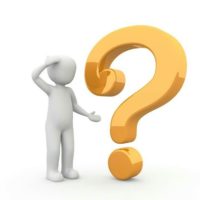 Every major enterprise on the rise is bound to experience growing pains as it seeks expansion. Uber, the personal transportation service provider and mobile app, is the best modern example of a brand that has managed to hit every stumbling block on its way to becoming a global brand. The path to expansion has been a lot smoother for e-commerce giant Amazon and its third-party marketplace; however, the company has had to deal with counterfeiters, dropshippers, rogue sellers, and other unethical merchants who do not play by the rules.
It took several years for Amazon to admit that the gray market operating on the third-party marketplace was growing out of control. In recent years, the company has rolled out two programs intended to prevent rogue selling practices. Brand Registry and Brand Gating are highly recommended programs for sellers introducing new products to the marketplace. These programs offer some level of protection at the branding and listing level, but not all sellers will qualify. Here are the differences between Brand Registry and Brand Gating.
Brand Registry and its Benefits
As its name suggests, this program allows sellers to register their brands with Amazon so that their intellectual content can be protected against pilfering by rogue third parties operating on the Marketplace. To benefit from this program, sellers must hold a trademark registration or have an application pending approval at the U.S. Patent and Trademark. In the case of sellers who are exclusive distributors of products that are not already selling on the Amazon Marketplace, a written authorization from the brand owner will be required.
Brand Registry enrollment makes it easier for sellers to report issues of copyright infringement and counterfeiting through a special search tool and a submission form that merchants can use to report rogue sellers.
Brand Gating and its Benefits
Nearly half of Amazon's sales are made by third-party sellers, and quite a few of them are not authorized to list the products they sell, but not all of these sellers are malicious or rogue; many of them join the Amazon Marketplace without an inventory of their own because they only want to engage in digital marketing without having to worry about shipping or operating a warehouse.
With Brand Gating, sellers can place virtual fences around the Amazon Standard Identification Numbers (ASINs) of the exclusive products they want to protect, which means that third-party merchants who want to list these products would have to be approved by the brand owner. This program was first rolled out for merchants in the jewelry categories and was later customized for sporting goods giant Nike. The current version of the program is more accessible, but not all sellers will qualify.
When Brand Registry and Brand Gating Are Not Enough
Some sellers have complained that their ASINs are being hijacked even after enrolling in both programs. It should be noted that the approval process is not immediate, and Brand Gating is sometimes limited to established brands in certain categories. Rogue sellers will always find ways to game the system and hijack ASINs or get around restrictions to piggyback on certain products.
The best way to protect brands and products in the Amazon Marketplace is by means of real-time monitoring services such as Brandlox. With a Brandlox subscription, sellers who have 10 or more exclusive ASINs registered on Amazon can be immediately notified if their listings are being hijacked. Learn more about Brandlox by calling 866-848-6072.