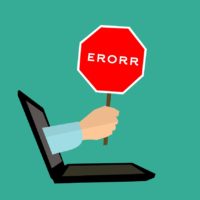 Your success as a third-party merchant in the Amazon Marketplace will largely depend on the performance of your product listings, particularly if you introduce new items that require the issuance of a new Amazon Standard Identification Number (ASIN).
When generating new ASINs, the Amazon inventory system mostly cares about the Global Trade Identification Numbers (GTIN) of products, which in North America are known as Universal Product Codes (UPC). If you are a manufacturer, it is imperative that your UPC numbers are obtained from GS1.org because Amazon is crosschecking the GS1 database to ensure that UPCs are duly registered under their respective brands. Exclusive or white label distributors whose products already have UPC numbers should search for their presence on Amazon. The ideal situation would be to not find any exact matches to be able to create new ASINs that will allow them to have complete control over their product listings.
Due to the way Amazon has set up its inventory system, sellers may encounter anomalous situations with their ASINs.
Here are three warning signs that indicate something could be wrong with your Amazon product listings:
This is more likely to happen with white label products. In an effort to entice distributors, product manufacturers will often offer their products with UPC numbers already assigned to them; when this is the case, an inexperienced Amazon seller may choose an existing ASIN even though he or she should be using a new one since his or her items are under a different brand. If you find sellers listing the same products you offer with different branding, you should contact them and remind them that they might be better off creating their own ASINs.
There are seven categories of attributes that may or may not apply to your products. You should carefully review all of them when creating a new listing to make sure you are providing correct information. Attributes such as size, color, dimensions, and quantity are of great interest to Amazon shoppers. If, for example, you sell scrubbing pads that can be purchased as a three-pack or as a six-pack, they should be given separate ASINs with the correct quantity attributes.
Looking at your Amazon sales dashboard may not immediately tell you that your ASINs have been hijacked by rogue sellers. You would have to take a closer look at the sales activity and to customer reviews to realize that unauthorized sellers or counterfeiters are taking over your product listings. Failure to take early action against these rogue sellers, which are abundant in the Amazon Marketplace, could be detrimental to your brand and potentially cost you thousands of dollars in unrealized sales.
All Signs Lead to One Solution: Brandlox
If you have introduced a handful of new ASINs, you may be able to spot sellers trying to piggyback off your product listings via the dashboard. However, if you have created 10 or more ASINs, you will need a monitoring solution such as Brandlox, a subscription service that keeps an eye on your Amazon products and notifies you of potential hijacking situations the moment they occur. Brandlox includes features that let you generate Cease and Desist legal notices as well as test purchases that you can use to expose counterfeiters. For more information on Brandlox visit our website or call 866-848-6072.