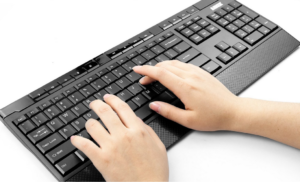 When you generate new Amazon Standard Identification Numbers (ASIN) for your products, you should not take for granted that you will have full control over the product listing. Many issues can arise in relation to ASINs, and some issues may require you to regain control of the listing due to ASIN hijacking or stranded inventory.
How Important ASINs are to Your Amazon Inventory
An important factor that will determine your success as a seller in the third-party Amazon Marketplace is to understand how their product catalog works. When exclusive distributors, inventors, and manufacturers create new product listings on the marketplace, they are effectively helping the Amazon product catalog grow with each new ASIN generated. As of 2018, this product catalog held about 500 million ASINs, most of them offered by independent sellers. Amazon has already assembled the largest product catalog in the world. This has been a crucial goal for the online retail giant and for founder Jeff Bezos, a man who believes that effective retail data management is key in delivering an optimal shopping experience.
What sellers must keep in mind when they introduce new products that require a new ASIN is that this proprietary code is not theirs; while the products remain under the ownership of sellers, the ASINs and the product listings belong to Amazon. You are given a certain level of control over ASINs insofar as editing product information, but Amazon has the ultimate decision with regard to listings.
Stranded Amazon Inventory
If you use the Fulfillment by Amazon program to sell your products, you may get a stranded inventory notice when your items do not have an active offer. Stranded inventory is subject to removal by the FBA center if you do not take action within 30 days, and you may be charged removal fees. The notice will appear in your Manage Inventory screen at the Amazon Seller Central website.
Keeping offers current simply requires you to keep your listings active. If your ASINs are suppressed or deleted as duplicates, your inventory will be declared stranded at the FBA center. In this case, you will have to fix the underlying issues, reactivate the ASIN and revise your offer so that it is once again listed on your FBA list.
Hijacked ASINs
This is a major problem faced by Amazon and third-party sellers over the last few years, and it has to do with the open nature of the Amazon Marketplace. Unless you are approved to participate in the Brand Registry and Brand Gating programs, all other sellers will be able to edit your product listings; this gives an opportunity to dishonest sellers who may want to take advantage of your ASIN for malicious purposes.
If your ASINs end up being hijacked by counterfeiters or unauthorized sellers, Amazon may suspend or suppress the listings. In the past, sellers used to create a new ASIN for their products; however, Amazon no longer allows this because it often results in ASIN duplication. Since you are no longer able to delete or "relist" ASINs, you have to clear the issues that caused the suppression and reclaim control over your listings.
Providing Evidence to Amazon Seller Support
Amazon will help you gain control over your ASINs if you are able to provide supporting evidence that they were hijacked. Brandlox, a subscription service that monitors your Amazon products, alerts you of unusual activity and keeps a digital trail of irregular actions; you can provide this trail to Seller Support when you reclaim your ASINs. Brandlox is ideal for sellers who have introduced 10 or more ASINs to the Amazon Marketplace. To learn about Brandlox and its ASIN protection features, contact one of our eCommerce specialists.