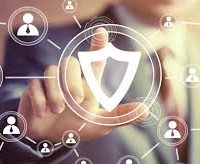 Each time you create a new Amazon Standard Identification Number (ASIN) for your products, you are creating a potential opportunity for unauthorized sellers, drop shippers and counterfeiters to take advantage of your inventory. These unethical third-party sellers are part of a growing problem in the Amazon Marketplace, and the company is not doing much to alleviate this situation.
Protecting your ASIN is an important aspect of doing business in the Amazon Marketplace. To underscore why this has become a vital practice, it is important to know how unauthorized sellers operate.
Understand the Purpose of an ASIN
When the ASIN system was introduced a few years ago, Amazon was already on its way to becoming the massive eCommerce marketplace it is today. Each ASIN consists of 10 alphanumeric characters often based on the Universal Product Code (UPC) and can be transformed into a barcode that can be printed on item labels for scanning. The ASIN format is similar to the International Standard Book Number  (ISBN) and can have variations for product categories and regional marketplace. For example, a DVD of the film "Star Wars Episode One: A New Hope" purchased in Germany may have a different ASIN than in the United States.
In general, each new ASIN you generate will try to incorporate all characters from the retail product codes that you have already secured for your products, which means can follow the UPC, ISBN, EAN, or JAN formats. The ASIN is tied to various components of the Amazon e-commerce structure, including inventory databases, sales metrics, and product descriptions.
How Unauthorized Sellers Capitalize on ASINs
Third-party sellers in the Marketplace are more than welcome by Amazon because they can increase sales and create a more competitive retail environment. In essence, marketplace sellers can register without having an inventory of their own. You can decide to sell smartphone accessories such as protective covers simply by checking available ASINs, particularly those that are managed by a Fulfillment by Amazon (FBA) center. Many ASINs are open to third-party sellers; in fact, this is the default setting when a new ASIN is generated, and this is what Amazon prefers since it fits their business model and vision of a wide-open online bazaar.
To make your ASIN private or to only allow third-party sellers you have vetted, you can enable the Amazon Brand Registry option; however, drop shippers and unauthorized sellers are known to circumvent this restriction by means of tools such as ASIN grabbers and scrapers. Sophisticated drop shippers know how to manipulate the FBA system so that when buyers get their purchases delivered, the package will look as if it came from you; when this happens, the item has usually sold at a higher price so that the dropshipper can make a profit, which means that you will have refund more than usual on each return request.
ASIN Protection Requires Real-Time Monitoring
As previously mentioned, Brand Registry will not keep all unauthorized sellers away from your products. The best protective measure you have in this regard would be monitoring services such as Brandlox, which send you real-time notifications about your Amazon sales. Brandlox is ideal if you are trying to build your brand or if have listed 10 or more ASINs; moreover, this service also allows you to generate take action against unauthorized sellers by generating cease-and-desist letters.
To learn more about Brandlox, contact one of their eCommerce specialists today.