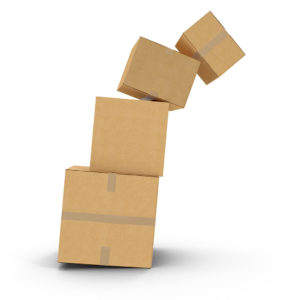 Selling attractive bundles is one of the best strategies that independent sellers can apply to Amazon Marketplace. Let's say you sell a range of products in the $50 to $100 range. If these items are complementary to each other, selling them in bundles at a lesser price will be of greater convenience to some shoppers, thereby increasing your sales volume and enticing buyers to look for similar offers in the future.
An example of an Amazon bundle or kit would be a personal Wi-Fi spot sold together with a wireless charger and a set of electrical adapters for traveling in Europe. Let's say an American shopper is planning to go on a railway trip across Europe; that traveler will likely think about a personal Wi-Fi device and the electrical adapters but may be pleasantly surprised to find a kit that includes a wireless charger. If this shopper is happy to purchase these three items as a bundle for a reasonable price, then he or she will likely check for more products offered by this seller.
Creating Amazon Product Bundles
The first step in creating a bundle is to think about the promotional and pricing strategy. The next step is to figure out how the bundle will be listed in terms of categories. If the individual items cut across more than one category, the product with the highest price will determine this classification.
It is easier for manufacturers, exclusive distributors and private label sellers to create bundles to sell in the Amazon Marketplace since they do not have to worry about brand competition issues.
A bundle is treated as an individual item on the Amazon product catalog; therefore, it requires its own Universal Product Code (UPC) and Amazon Standard Identification Number (ASIN). Just like individual items, the UPC must be obtained from Global Standards One (GS1) since Amazon will crosscheck the consortium databases to ensure that the bundle and products belong to the rightful brand owner.
Managing Amazon Bundles
Once a new ASIN has been created for a bundle, sellers must keep an eye on their inventory and restocking levels, particularly if they are using a Fulfillment by Amazon center to handle logistics.
Sellers who manage dozens of unique ASINs will probably experience difficulties with regard to inventory control if their bundles are outselling their individual products. When bundles are very successful, sellers may be tempted to deactivate individual ASINs, but this may also result in a stranded inventory situation at FBA centers.
Careful attention must be given to the UPCs and ASINs of bundles. A seller who chooses to modify a bundle by replacing a product must update the product listing accordingly. The worst-case scenario is when a bundle is listed under the UPC of an individual product; this would likely result in a removal of the entire bundle listing. It is also important to provide a clear description of kits and sets being sold together; a shopper who wishes to buy a set of ink pens but ends up receiving a holder, stapler and notepad will not be pleased.
Protecting Your Amazon Bundles
You should not assume that your bundles will not be targeted by counterfeiters and unauthorized sellers just because they are more unique than individual products. Rogue sellers connect to various Amazon APIs to look for ASINs that are trending or selling well on the marketplace, and this includes looking for bundles.
Once you have created 10 or more unique ASINs, you will need a monitoring solution such as Brandlox to notify you when rogue sellers try to piggyback on your items and bundles. If you have not authorized them, these sellers may be planning on hijacking your ASINs. Contact us today to learn more about protecting your Amazon products with Brandlox.