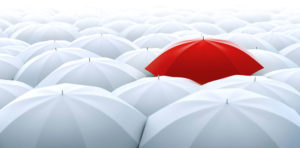 When you're trying to build your business, the last thing you want to spend your time on is scouring the Internet for negatives that could affect customer loyalty and impact your bottom line. The good news is that there are a number of brand protection services that do everything from your online reputation to finding unauthorized sellers.
Brand Monitoring
Brand monitoring can cover a lot of territory, but it basically involves scouring the Internet for brand or product mentions on social media. Monitoring on platforms like Amazon specifically allows the brand owner to quickly identify unauthorized re-sellers through ASIN identification on listings. This type of protection also helps social media and brand reputation managers get on top of negative publicity before it impacts a company's reputation and sales.
Auction Monitoring
This is an ideal solution for sellers who have multiple products or who sell products from multiple auction-type platforms. In addition to tracking bids and purchases, it also alerts brand owners to offenses like MAP pricing violations. This type of oversight can also help identify grey markets and stop unauthorized vendors from gaining access to merchandise.
Anti Counterfeiting and Fraud Investigation
Counterfeiting, fraud, and trademark infringement are an increasing problem in eCommerce, affecting one out of six online purchases. It results in more $461 billion in revenue for thieves, which takes money out of the pockets of rightful owners. Proving counterfeiting is difficult but necessary for both Amazon compliance complaints and court cases. Online anti-counterfeiting investigations usually involve:
• Identifying rogue eCommerce websites
• Searching online re-seller marketplaces
• Monitoring auction sites
• Making test purchases and compiling other evidence
• Generating warning letters to violators
Trademark or Copyright Infringement
Protection services that cover this area usually focus on locating and identifying merchants who re-use or sell protected intellectual property as well as sales of registered products. For printed materials, a copyright is implied upon publication as long as the publisher can prove ownership and adds the necessary disclaimers against unauthorized reproduction. For a product to be considered protected, the owner must:
• Register their brand with the proper legal authority
• Register each product developed by that brand
• Place the appropriate copyright or trademark symbol on all products, packaging, and listings
Content Monitoring
Content monitoring may contain elements of all of the other protective services available for brand protection, but there's more to it. The ability to monitor content also allows a brand owner to make sure that authorized vendors are representing their brand or products in an appropriate manner and that they're adhering to all terms and conditions for remaining authorized distributors.
Comprehensive Brand Protection
Fortunately, there's a company that bundles all of this protection into one intuitive program. Brandlox has developed a monitoring system to identify and track unauthorized sales and stop abusers in their tracks. Our software provides you with a user-friendly dashboard interface where you can control sales, venues, and vendors while monitoring your ASIN listings and customer comments. This program gives you the ability to:
• Classify sellers as authorized or unauthorized
• Track MAP pricing violations
• Receive positive and negative feedback alerts
• Generate, send, and track Cease and Desist letters
• Generate test purchases to catch counterfeiters
• File infringement reports with Amazon
Check Us Out
If you're looking for the number one name in Amazon seller brand protection, look no further than Brandlox. This powerful tool puts control over your sales and listings in your hands, and protection starts for as low as $29.00 a month for the basic plan. Don't wait until your profits are impacted by theft or fraud. Contact Brandlox or call toll free at 866-882-8484 to talk to an associate today.